⌘ July 12, 2023
The Best-Looking MagSafe Stand Out There
Matthew Cassinelli, with a glowing review of the Belkin 2-in-1 MagSafe Stand which looks perfect for iOS 17's StandBy feature:
Especially on my desk where power outlets are at a minimum, getting two chargers out of one makes the difference for my setup. Plus, with the added benefit of StandBy in iOS 17, this charger has proved to be the perfect accessory for my personal accessories and helps augment my computing setup even when I'm not really using the phone — neat.
I particularly like Matthew's use of his landscape-mounted phone as a dedicated place for YouTube. It used to be that my iPad on a laptop stand was that for me, but lately I've been actively using it in tandem with my Mac via Universal Control. I'm back to needing a YouTube device.
If I wasn't on the hunt for a floating MagSafe charger that also works as a USB Hub for my Mac, this is the one I'd buy. And, yes, it's on sale for Prime Day.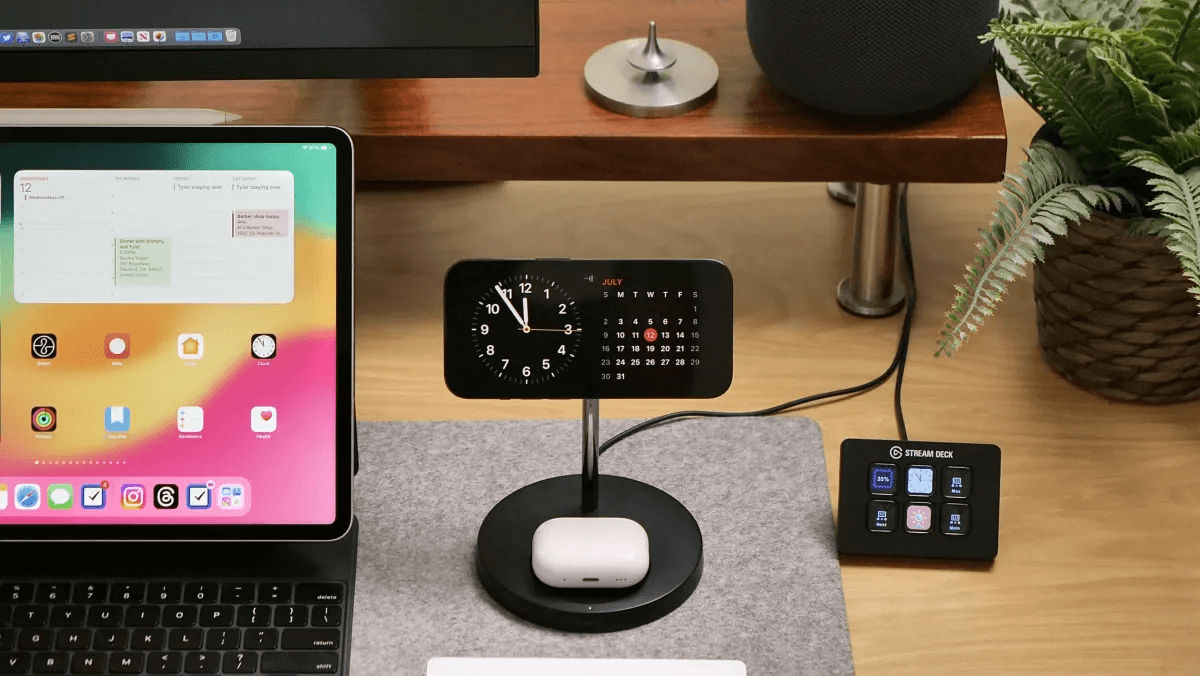 So clean, so good. (Image: Matthew Cassinelli) ⌘
---
❮ Previous post
Shortcuts Tips: Using 'Show Alert' for More Flexibility
July 12, 2023
Next post ❯
Might Threads Instigate Instagram's Unraveling?
July 13, 2023