⌘ March 27, 2022
7 Things This Week [#54]
A weekly list of things I found interesting, posted on Sundays. Sometimes themed, often not.
---
1️⃣ Jason Snell recounts the days of yore when a Macworld cover concept unwittingly previewed an imminent iMac design — and Apple wasn't happy. [Link - Jason Snell // sixcolors.com]
2️⃣ This pixel art of Apple Park by Basic Apple Guy is stunning and comes in both day and night versions for device wallpapers. [Link - Basic Apple Guy // basicappleguy.com]
3️⃣ Vox explains how more superhero scenes in movies are computer-generated than you'd think. As in completely rendered, without someone in the suit. These "Digi-Doubles" are fascinating and I'm always a sucker for behind-the-scenes and how-it's-made content. [Link - Vox // youtube.com]
4️⃣ I'm getting serious Black Mirror vibes from this preview of Roar on Apple TV+ — and I'm all in. [Link - Apple TV+ // youtube.com]
5️⃣ My podcast app of choice, Overcast, got Phase One of its long-awaited redesign this week. There are some bits I need to get used to, but I think it's headed in the right direction! [Link - Marco Arment // marco.org]
6️⃣ Kill the Newsletter by Leandro Facchinetti is an incredible tool for folks like me who like reading email newsletters, but hate getting them via email where my actual correspondence lives. I use Reeder to save articles for later and to read internet stuff via RSS. Kill the Newsletter gives you an email address to use to subscribe to a newsletter and then converts it to a unique RSS feed just for you. Now I can keep receiving and reading everything in Reeder. (Via Club MacStories) [Link - kill-the-newsletter.com]
7️⃣ I'm nervously awaiting an update on this tweet about USPS losing a shipment of 20,000 bees. [Link - @Writing_Abigail // twitter.com]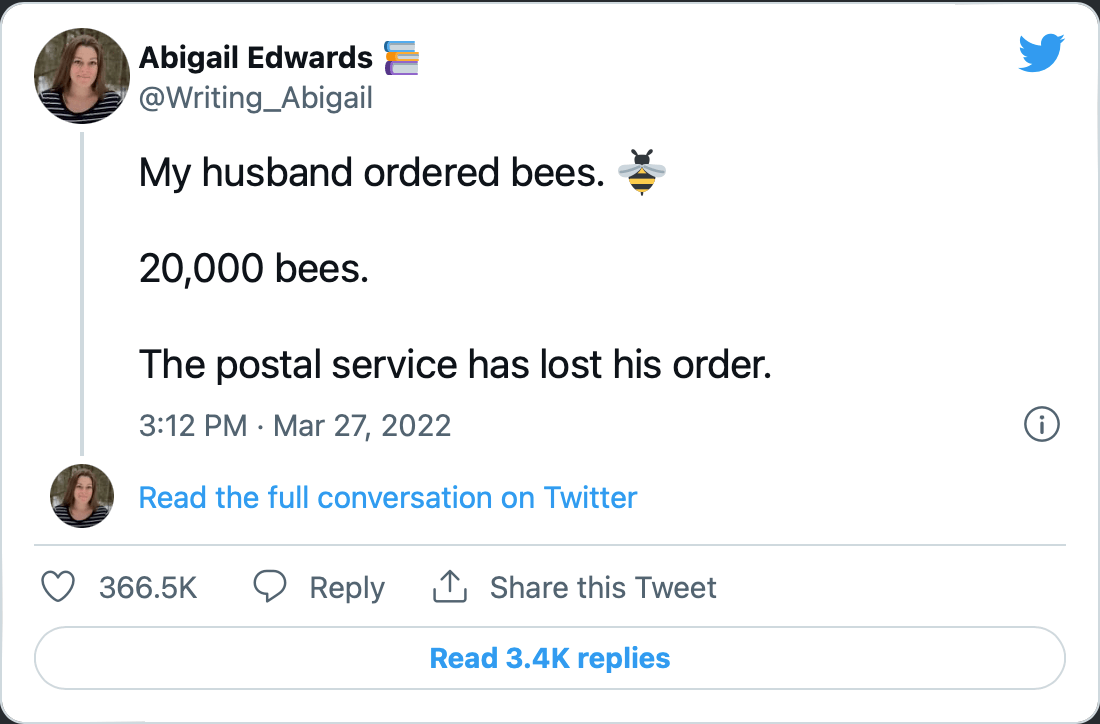 ---
Trust Click
---
Thanks for reading 7 Things! If you enjoyed these links or have something neat to share, please hit me up on Twitter or send me an email!
---
❮ Previous post
Studio Display as Apple TV?
March 27, 2022
Next post ❯
New Shirt Drop: Six Colors Edition
March 31, 2022