⌘ May 5, 2023
Letters with Jose: May 5, 2023
For the Letters project this month, I'll be corresponding with Jose Munoz. You'll be able to follow along with the Letters project here and on his site at josemunozmatos.com.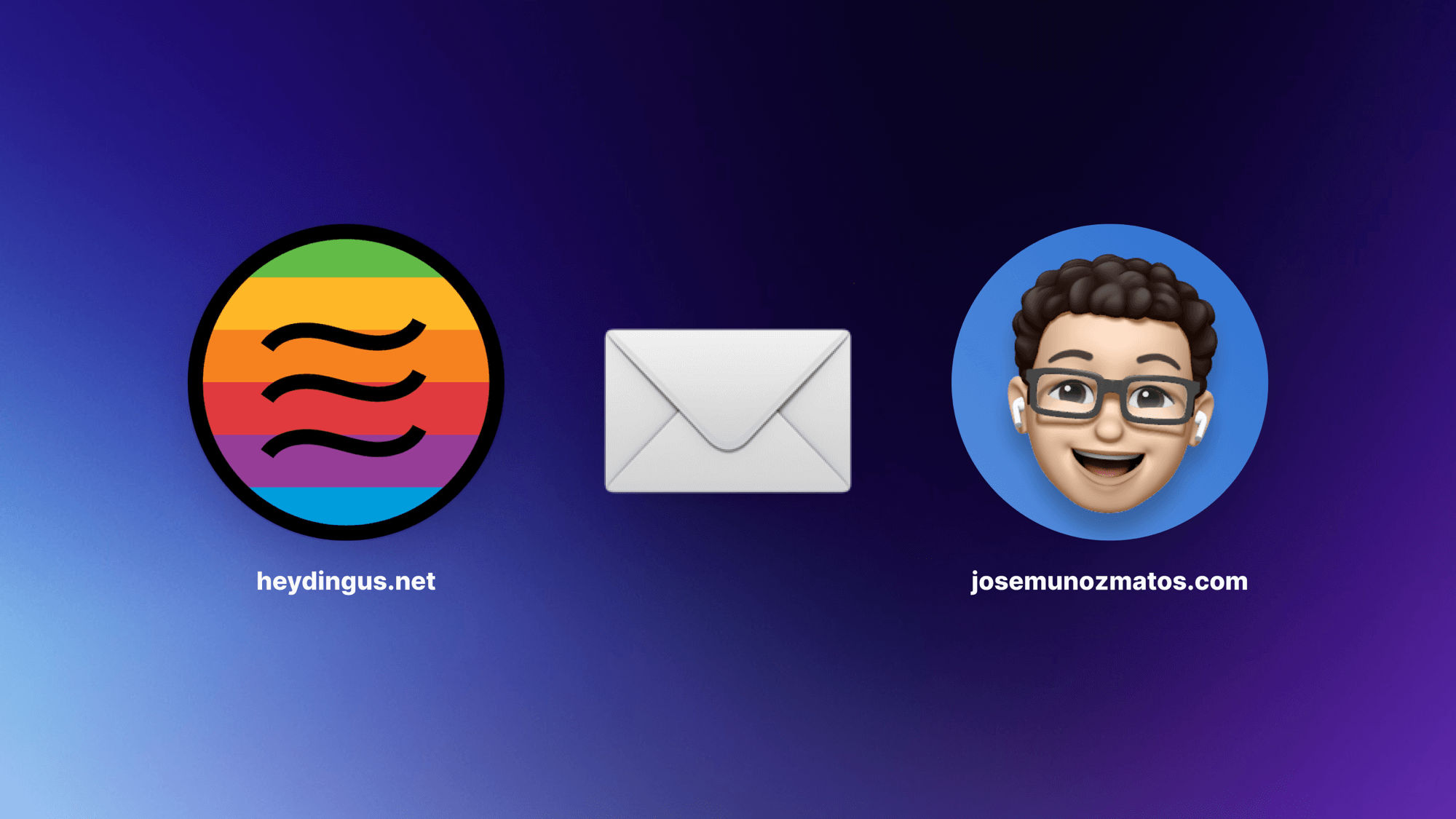 Hey Jose,
First of all, thanks so much for agreeing to be my first correspondent in my (shameless replication of Jason Becker's) Letters project. You and I emailed just a little bit last month expressing mutual admiration for each other's sites, and I'm very curious and excited to get to know you better through these public messages back and forth. I've intentionally kept myself away from doing a deep dive through your About page or social media history so that I can learn more the way that we all used to — actually chatting with one another!
Anyway, a little bit about me. I'm a 29-year-old guy from Michigan who has found himself living in upstate New York, and I've got to say — I love it! Growing up in the flat lands, I always knew that I wanted to live in the mountains. Don't get me wrong, the Great Lakes are awesome, but pointy peaks have always called to my heart. I thought I'd end up in Colorado (where I have an Aunt and where I did an internship) but ended up moving east instead after discovering the Adirondacks. My wife and I did a stint in the Cleveland, Ohio area, too, while she finished up school and we started our careers. But we've been in the Lake Placid, NY area for a little over a year now, and honestly, this could be our forever home.
Interest-wise, I'm an outdoor recreation professional (a term I really only just started using) by day and a nerd by night. I spent those five years in Ohio working for the Boy Scouts of America as a year-round Camp Director, and now I'm a Mountain Guide and gear shop worker. I just love helping folks get outside and experience something new, whether rock climbing, hiking, skiing, boating, camping…you name it. My wife is a PA in our local hospital emergency room. When she interviewed here, the doctors were very interested in her experience working in the Trauma Department back in Cleveland. Trauma was a challenging specialty to start out in, but it has served her well.
I've always billed my blog as a place to express all of my interests, including "the great outdoors", but the reality is that I haven't spent much digital ink on those experiences. I sometimes feel a little boxed in by all of the Apple and tech-related content that I immerse myself in during my off time. Since that's the majority of what I read, that's what I end up writing, too. With starting this Letters project, I'm hoping to break out of that mold a little more and feel more inclined to share all my "public musings".
That's enough background on me for now, I think. I'm very curious to hear about what roads have brought you here, typing away to a stranger on the internet. Was it a straight shot or a meandering path? What gets you out of bed in the morning? What keeps you up at night?
For just a bit on current events here, I just got back from a vacation with my wife's family to the Outer Banks in North Carolina. We actually replicated a trip that we took two years ago to the same place — in the same rental house even! It was very pleasant to relax in the sun, read by the pool, and chase ocean waves on the beach. Are you more of a water lover or a land lover?
Unfortunately, I got word on that trip that one of my aunts in Florida passed away after a few weeks in hospice care. She'd survived several bouts of cancer throughout her too-short life. This time, it sounds like it got to her brain and it was a quick decline. It's kind of hard to accept that she's gone, but I have many fond memories of (and lessons learned from) her. I'd been fortunate for most of my life that very few people I'd been close with, family and friend-wise, had passed away. But in the last six or so months, I've now had to say that final goodbye to both my Grandpas and now my Aunt. Life sure can pack a punch.
I hope that wasn't too much of a downer, it's just what's on my mind. Along with the fact that I still need to get some housework done tonight, and just how both aching and polished the new Ed Sheeran album sounds. Have you heard it yet?
Anyway, I hope you're well, and thanks again!
Take care,
Jarrod
---
You can head to Jose's site to read his letter back.
If you'd like to be part of this Letters project, please reach out! I might still have spots open.
---
❮ Previous post
Seeking Letters Project Correspondents!
May 5, 2023
Next post ❯
John Gruber on 'Dithering'
May 5, 2023