⌘ January 25, 2021
The Apple Gift Card's Secret
The giving season has recently passed, and perhaps you also received an Apple Gift Card or two. Besides being much more versatile than the iTunes Gift Cards of the days of yore,1 the new Apple Gift Cards are hiding an extra special secret: they also include a free sticker!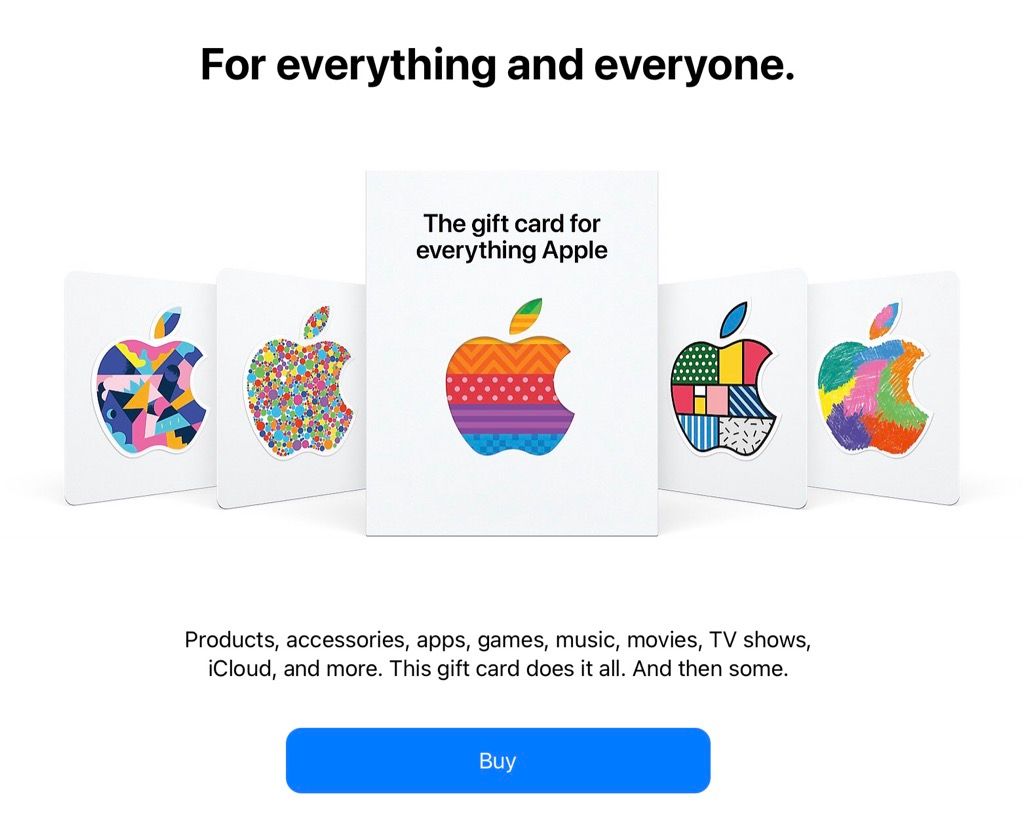 A free colorful sticker?

"

And then some" indeed!
When you pull out the bit of paper with the card's code on the back, you may notice that the spot of color than peeked through the Apple logo cutout on the front isn't printed but is instead a removable sticker. And no residue or clinging paper tags along either — like it's asking to be peeled off!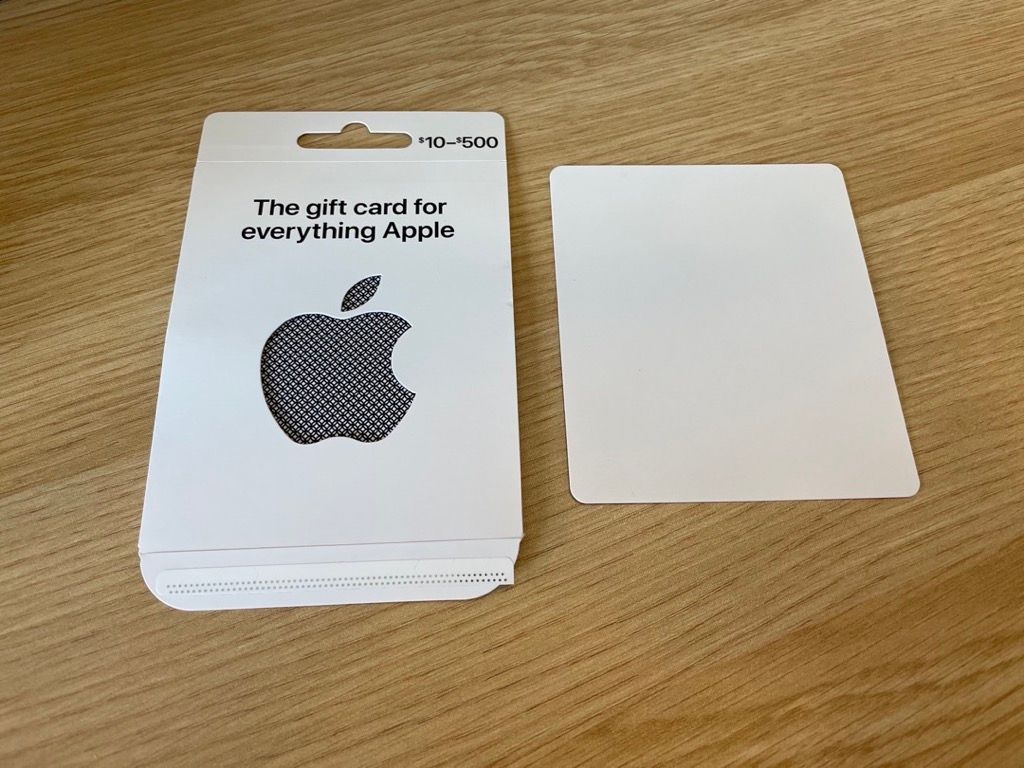 Even the inside of the card sleeve has a neat design!
These aren't just any stickers, either. I have handfuls of white Apple stickers from products bought over the years, but these are colorful and…familiar. I thought I'd seen them before, and with a quick search my theory was proven correct. Perhaps you remember back in October of 2018 when Apple sent invitations to what was rumored to be an iPad event. Rather than sending the same invitation design to each guest, as usual, this time each invitation seemed to be unique and possibly drawn on an iPad.
Lo and behold, those abstract logos have been given another purpose. In their article for MacRumors, Julie Clover linked to an album containing each of the 371 different versions.2 I found the designs from my gift cards!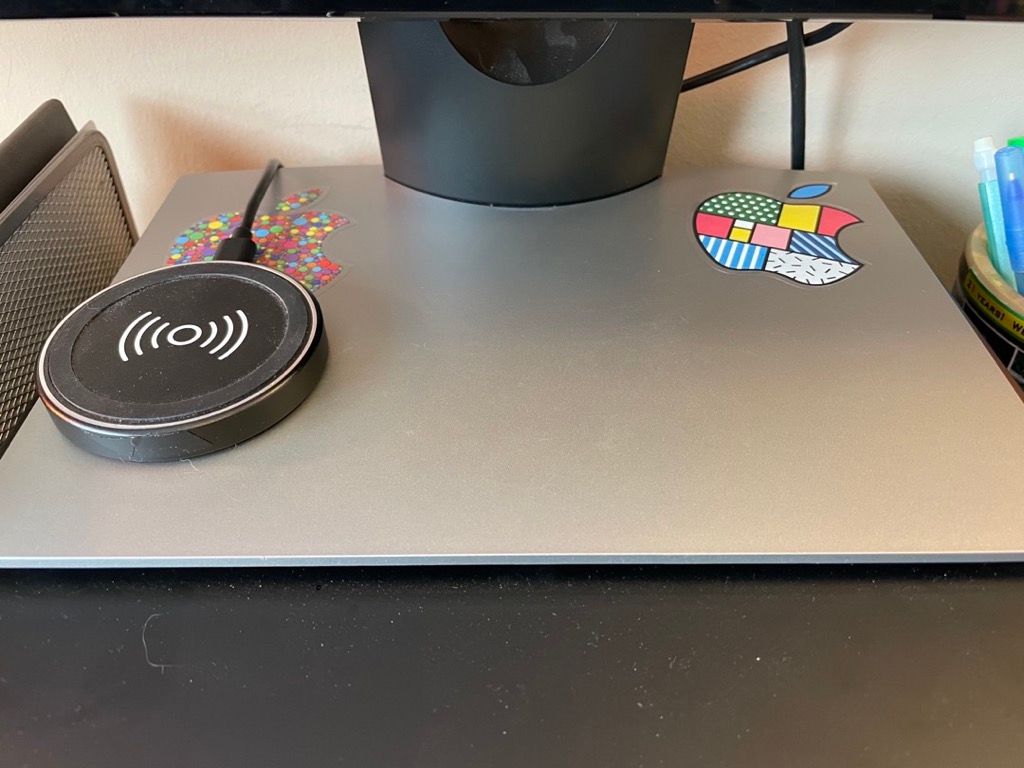 I've actually been looking for a place to put my many stickers, and I think this base of my cheap Dell display will do nicely.
It's rare for Apple to include even a Space Gray sticker in their products, and here nearly 400 colorful stickers have been hiding in plain sight.
---
Did you know they can now be used for hardware in addition to software and services?↩︎

If you like the look of these logos, I can recommend a screensaver that cycles through the animated versions from the keynote's intro video.↩︎
---
❮ Previous post
7 Things (I Found Fascinating) This Week [#3]
January 24, 2021
Next post ❯
7 Things (Which Are Apps) This Week [#4]
January 31, 2021