⌘ December 17, 2021
Bird Watching
A few weeks ago, we finally got around to putting up a bird feeder that I got my wife for our anniversary. (It's a cool one, too, with solar lights so that it's also a nice nighttime decoration!)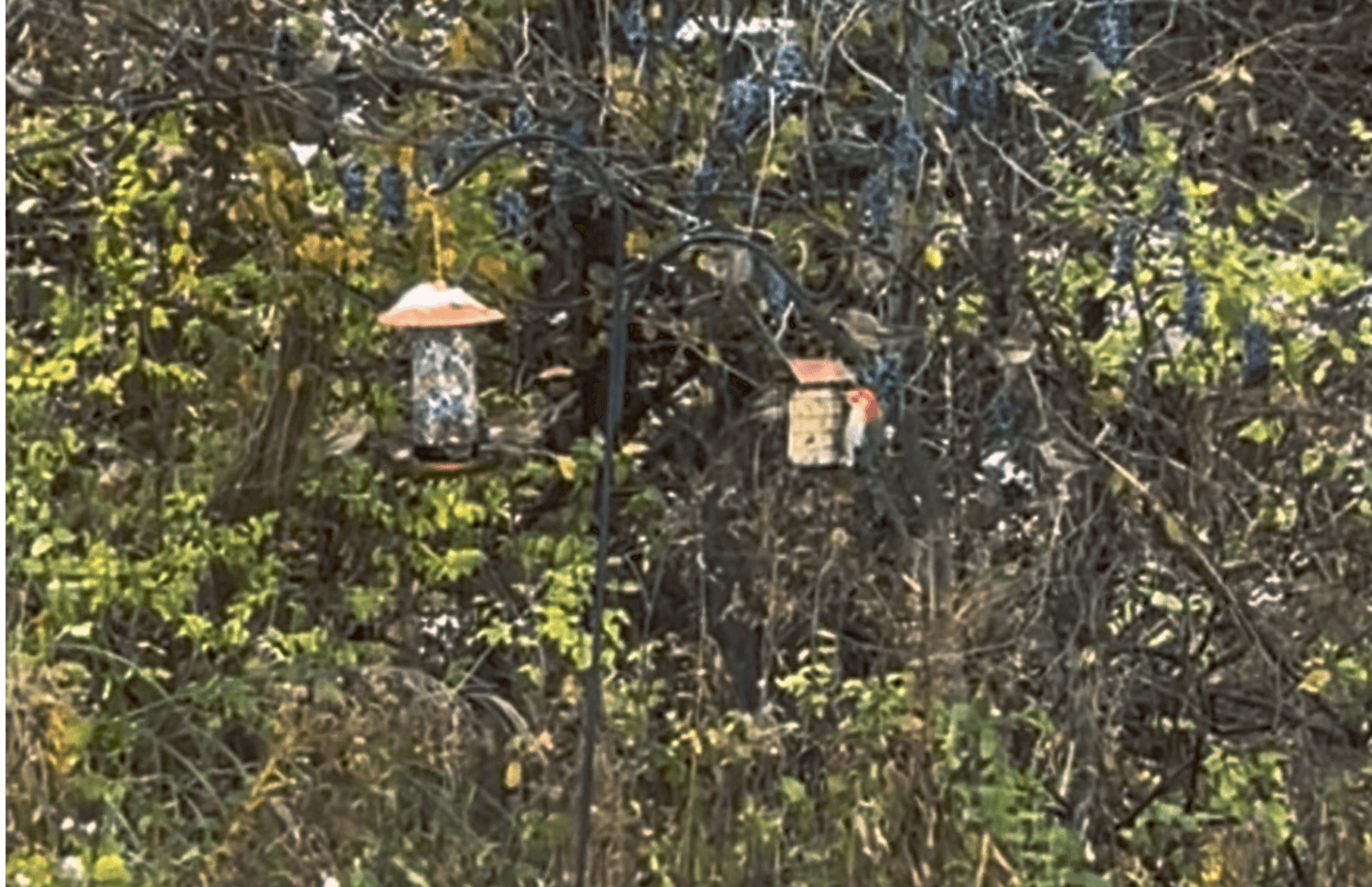 With it being winter here in Ohio, food sources are more scarce for birds, so they seem pretty excited to find a consistent place to feed. We get birds of all kinds; sparrows, cardinals, blue jays, woodpeckers, and more that I haven't yet identified. It's amazing how many birds will gather and take turns pecking at a small feeder and suet.
The feeder has brought a lot more joy to our house than I ever expected. My wife, dog, cat, and I all enjoy sitting by the window and watching the birds flit about. The outdoor cats in the neighborhood get a kick out of it as well, trying to sneak up on the birds the best they can.
But it has also brought back fond memories of my childhood. My grandma always had bird feeders hanging outside their large floor-to-ceiling windows. It's one of my favorite parts about their living room because it brings the outdoors in. Nena still loves to watch the birds out those windows, and they came in droves.
When I was young, I didn't get the appeal, but now I, too, look forward to sitting quietly in the mornings to watch the birds.
---
❮ Previous post
7 Things (Which Are My Most Used Emojis) This Week [#39]
December 12, 2021
Next post ❯
7 Things (Which Are My Favorite Christmas Albums) This Week [#40]
December 19, 2021