⌘ July 3, 2021
Episode Numbers Come to Fitness+
When I opened Fitness+ on an Apple TV running the tvOS 15 beta, I noticed that Apple has leaned into the episodic nature of its workouts by adding episode numbers for each workout video. This type of metadata wasn't visible before, but I think it makes sense as they branch out into special series, such as with guest trainers. It also makes it easier to describe an episode that you particularly enjoy now that it has an identifier.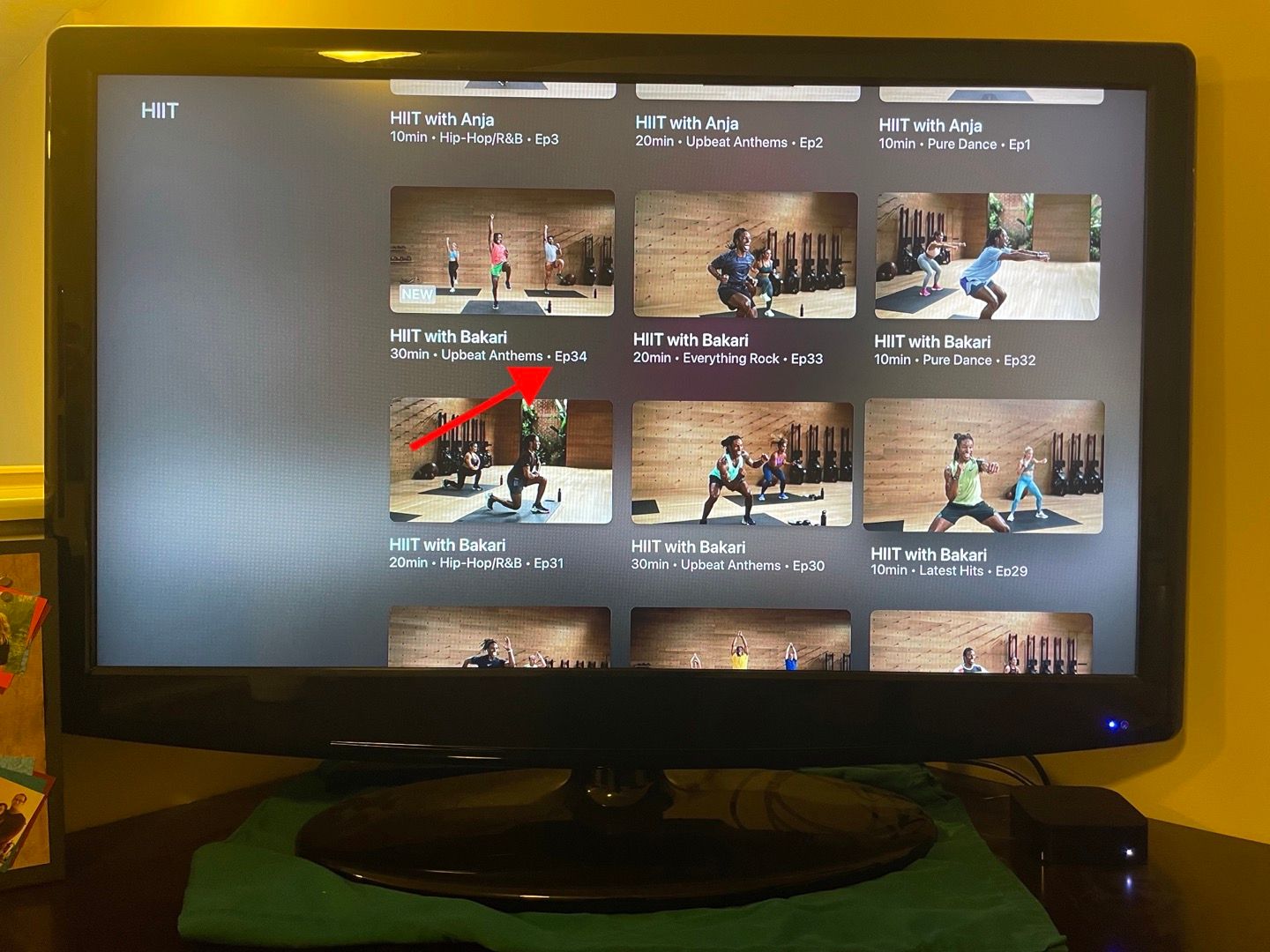 It appears the episode numbering format is by Trainer/Workout type. For example, looks like trainer Bakari has made 34 High-intensity interval training (HIIT) workouts so far.
If you ask me, this update suggests that every episode will be accessible in perpetuity. I had wondered if older workouts would eventually get phased out in favor of newer ones. But now, it would be strange to scroll back and have episodes stop before reaching #1.
At first, I thought that this would make the Fitness+ library get unwieldy. However, I'd guess that most users watch the most recent videos anyway, and only scroll back if they want more of a particular workout. And if Netflix can get away with its massive library of video content, I suppose Apple shouldn't mind that its back catalog grows ever larger. Plus, if you prefer a specific trainer or workout type, you won't have to worry that your favorite episodes will disappear.
---
❮ Previous post
Apple News+ Has a Distracting Amount of Ads
July 2, 2021
Next post ❯
7 Things This Week [#16]
July 4, 2021