⌘ December 2, 2022
Folder Peek App
Folder Peek is the latest (free) little app from Sindre Sorhus. It's so smack-me-in-the-head useful that I'm surprised something like this isn't already a mainstay in the menu bar app-o-sphere. It puts a folder in your menu bar — any folder! — which can be drilled down into and even has file actions. I've put my Blot folder up there for super easy access from anywhere on my Mac.
Sorhus only makes superb apps, so all the polish and customization options you'd expect are there. You can give each folder a custom SF Symbol and show the folder name, or not. I particularly like that it provides inline (but dismissible) tips on how to get more out of the app.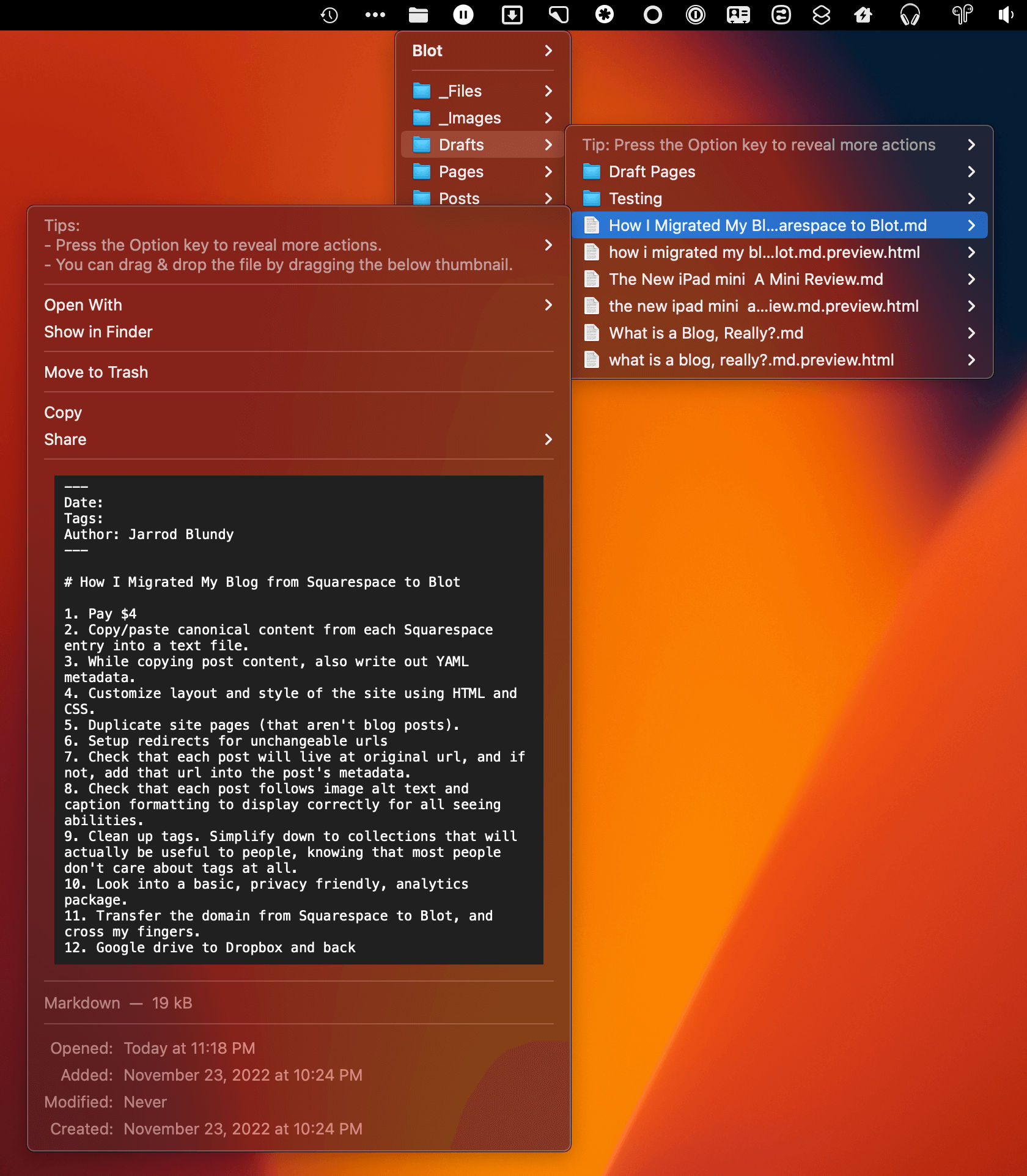 Its Mac App Store summary describes it well:
Think of it as an alternative to Dock folders, just more powerful and customizable.
I use Dock folders and stacks for several go-to projects, but Folder Peek is so much faster. In the Dock, you have to click around to navigate the folder, but Folder Peek lets you drill in further with just a mouseover. About the only thing you can't do, as compared to Dock folders, is drag and drop a file onto it.
Oh, and you gotta love that icon.
---
❮ Previous post
Stop Now and Buy This iMac-Inspired Charger
November 30, 2022
Next post ❯
Fixing PopClip's Shortcuts Issues…with Shortcuts
December 2, 2022