⌘ February 6, 2022
7 Things This Week [#47]
A weekly list of things I found interesting, posted on Sundays. Sometimes themed, often not.
---
1️⃣ Apple TV+ presents lineup of new original series from the world's greatest storytellers set to debut globally in 2022 | Apple TV+
Apple:
"In the months ahead, we'll continue to deliver a diverse range of exceptional shows from the world's most inventive and creative minds," said Matt Cherniss, head of domestic programming, Apple TV+. "We can't wait for audiences all over the world to connect with these incredible, heartwarming and powerful stories just as much as we have."
I saw these announcements during the TCA Winter Press Tour pop up throughout that day. I gotta say, all of these shows sound great. It's already hard to keep up with everything coming out on Apple TV+, and the release schedule continues to crank ever faster.
If I had to choose my most anticipated from the list, I'd go with Severance and The Last Days of Ptolemy Grey. They both deal with memory, but in unique ways.
2️⃣ Hear me out: browser tabs in music player apps | The Verge
Catie Keck:
As Dan points out, another problem with the queues argument is that they will play music in the order you add to them, whereas with tabs, you'd have the ability to choose what you'd want to listen to when you're ready.

Tabs are ideal for listening to that new album when you have time to later on

What tabs would be particularly useful for is new music discovery, like an album you've been wanting to get around to hearing but haven't yet had the time.
I end up saving albums and songs to a 'Listen Later' playlist. But it's far from ideal. I'd be down for browser tabs in the Music app.
3️⃣ Bring Back Clean Climbing | The Cleanest Line — Patagonia
Mailee Hung:
For some, "clean" is distilling climbing down to a contest between the climber and the rock, the greatest challenges met by eliminating the unknown rather than embracing it. Exploration has been left by the wayside and with it the preeminence of the environments that define it. True adventures are not efficient.
Clean climbing, as in leaving no gear behind, is all I've ever known. But I do sometimes struggle with the fact that, even though I didn't put them in, the bolts I use when sport climbing are permanent fixtures. This was a poignant read.
4️⃣ Concept: Markdown Support in iMessage | Peer Reviewed
Matt VanOrmer:
Apple has a long track record of trying out new features in iMessage the app, but has seldom re-evaluated how the text of messages themselves could be improved on. That's where Markdown comes in — the ubiquitous plain-text markup language that let's you quickly bold, italicize, strikethrough, or add a link in-line as you type your message.
Yes, please! Markdown everywhere! Put me down for this.
5️⃣ Are You Gonna Finish That? | matthewbischoff.com
Matthew Bischoff:
Am I enjoying it?
Is it feeding my mind or my heart?
Will it help me accomplish something or solve a problem?
Will it matter in a year? Five? Ten?
Is there something I'd rather be doing?
Have I had enough?
Might it be better to set it down now and pick it up again later?
What's the worst thing that would happen if I give up?

These questions help pressure-test the idea of continuing to follow my current trajectory. And sometimes their answers reveal that I should have pulled off the highway a few exits ago. But no matter how close to the end I am, it's never too late to stop.
As I queue up more and more things to read, watch, and do, I think these questions will help me pare back down to stuff that will enrich my life and not just keep me in a rut. One of my themes for 2022 is 'The Year of Curation'. Matthew's blog post couldn't have come at a better time.
6️⃣ Android's more delightful features (from an iPhone fan's perspective) | A Better Computer
This was a great run-through. I've been more interested in previous versions of Android. I'm not a big fan of the funky widget shapes or control center design in Android 12, but I can't deny that there's good stuff in here. I like the interactive widgets, the visual clipboard, and easy access to grab things while in the app switcher.
7️⃣ And, just this morning, the HeyDingus logo appeared as an NFT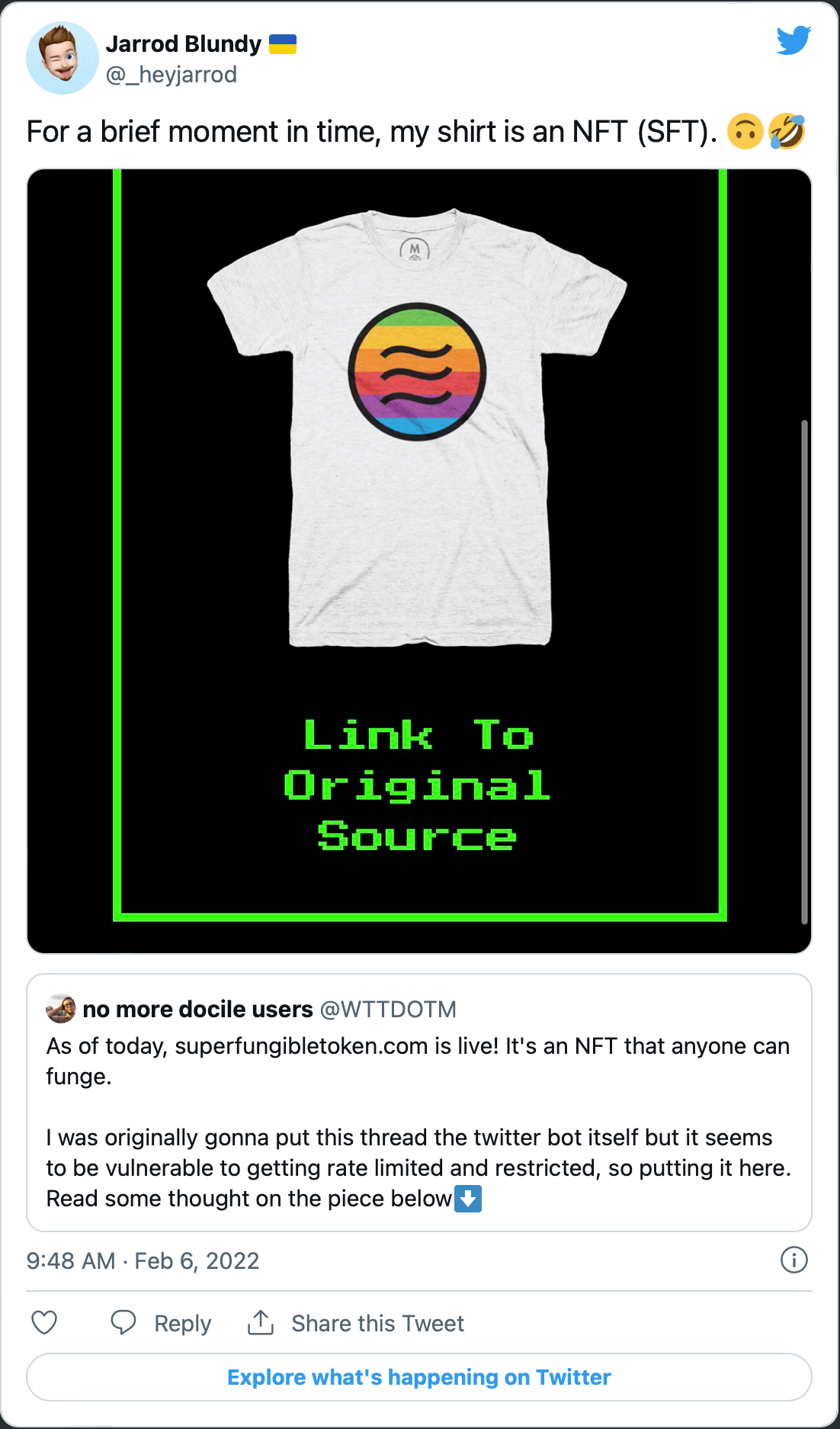 You can make it whatever image you want here.
---
Thanks for reading 7 Things! If you enjoyed these links, or have something else neat to share, please hit me up on Twitter or send me an email!
---
❮ Previous post
Predicting the OS Name for Apple's Rumored Headset
February 5, 2022
Next post ❯
CMU Centralis Email Disaster Turns Into Good News
February 7, 2022