⌘ November 7, 2023
Letters with Robert, Fall 2023 [#2]
For the Letters project this month, I'm corresponding with Robert Silvernail. You can follow along with our conversation both here on my site, and his site at ultrasexybeast.net.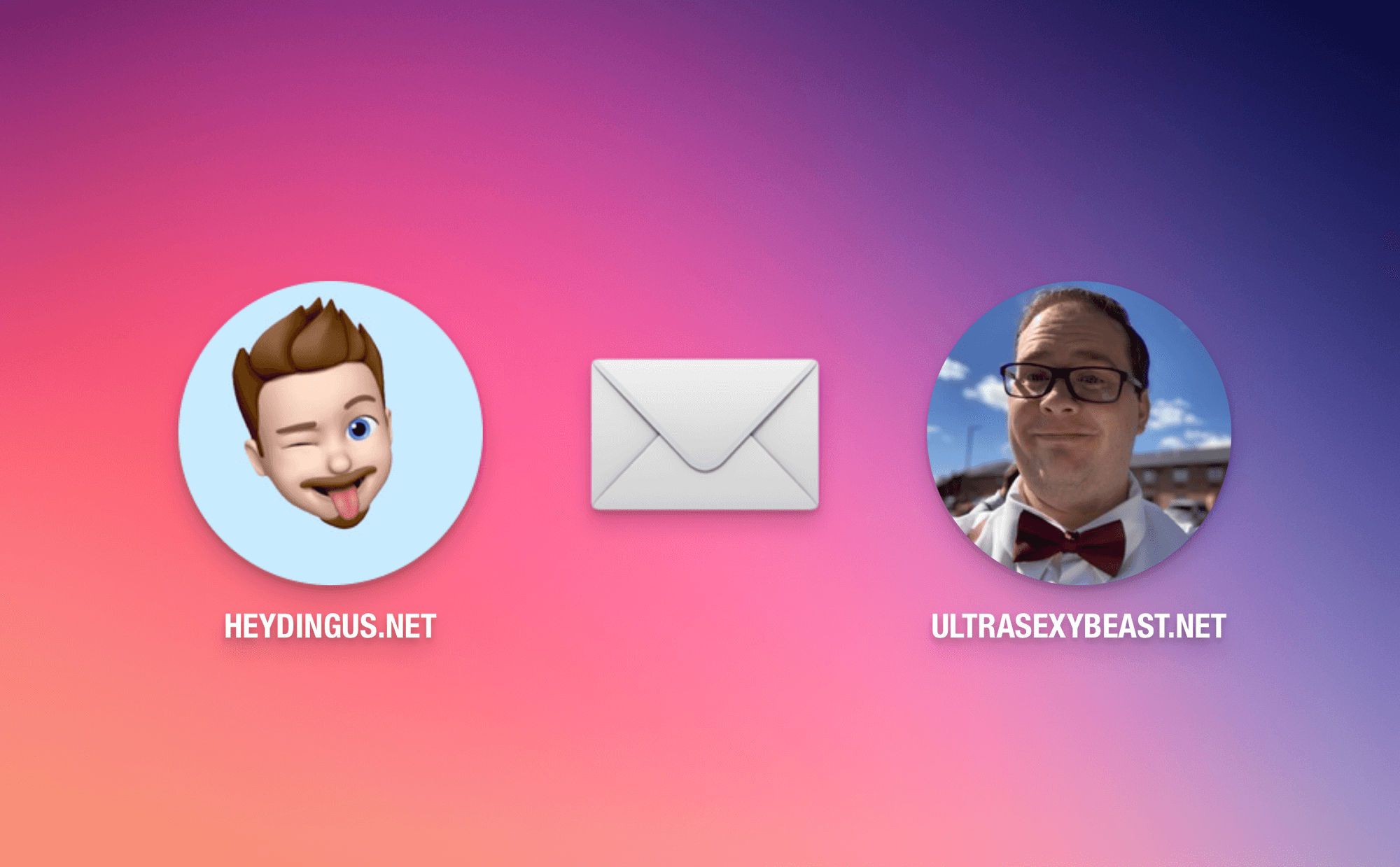 (Image inspiration: Jose Munoz) ⌘
---
Hey Jarrod,

I was sitting at my desk digesting my delicious lunch brought in by a coworker (more about that later), and it dawned on me that I had not replied to your last email yet (yes, even after your nudging me the other day…). Please forgive my procrastination, this month has been a whirlwind of chaos involving training, conferences, and a very expensive feud with the local squirrel population.

It hardly seems so long ago that we used to write this way, staying up well past our bedtimes talking tech, Scouts, or just generally being goofy. Those were the days… but here we are recreating a small part of them with letter writing. I am glad that those shenanigans sparked a fire that would light up this small part of the internet!

In your last letter you asked about what it is like to make the change from medium to large and back to small organizations throughout my career and volunteer roles- and whether it is a conscious pull between them. I have never really given that a ton of thought, until you posed the question. I don't think the size and scope was ever on my mind when I took on any of these roles, but they all have given me an opportunity to develop new skills and improve existing ones. This was especially evident while I worked for the BSA. I was given impossible tasks covering a huge geography and still managed to be productive and mostly successful. Remember the section of NYLT that teaches us you've got to learn to lead yourself before you can lead others?! My role in the BSA was an incredible way to learn time management, productivity, and people management skills. These have translated well into my role as a Technology Coordinator — While it isn't without stressful, busy days and it's own unique challenges- it's a cakewalk in comparison to BSA day-to-day.

As for volunteering again, I certainly would encourage you to reach out to your friend and find out more about the climbing with kids gig — what a great way to practice your skills while potentially opening up a whole new world for kids! And as for the band- do that! 100%! You are a remarkable trumpet player, it would be so wonderful to hear you play again!! As for me and the Ionia Free Fair- that's a year-round volunteer gig, so not just the "10 Best Days of Summer" 😉 I've actually volunteered at a few weekend events. I didn't do much in the way of IT related things, mostly helped run the beer stand, but it's been a nice change of pace. We are currently putting together a long term plan for expanding there network and it's reliability and reach. That's going to be a multi-year plan which is stretching my skill limit for sure. Then in a more time-sensitive matter- we are seeking a new ticketing and POS system. Turns out, the home-spun based on some wordpress plugins on an underpowered webhost doesn't have what it takes to power such a large event… Online ticket sales start in like February, so I've got to really channel some of that ability to hyperfocus my ADHD gives me once in a while…

I know it's now November… but I think there are definitely more topics you've asked about that I would very much like to expand upon… Let's keep this going- even if it's just for us and not the world 😊

In Brotherhood,

Robert
---
Hey Roberto,
All is forgiven regarding timing. It's a pretty loose project, and you, of all people, know I'm no stranger to procrastination. 😉 We've been having our own feud with the local squirrels. They've taken a keen liking to our bird feeder out back, and Phin (our Golden Retriever for folks who don't know) loves to chase them around. They create an awful chatter when they "yell" at him for preventing them from getting to the tasty treats. I like to imagine that they're cursing him to kingdom come.
I'm totally with you on how working for the BSA has left me feeling, and I hope you'll forgive me for this, Prepared. For Life.™ You would think that each subsequent job would build in complexity and necessary effort, but no, I agree that my current career path where I'm not pulled in every direction — rather than the multitude of events, fundraising, volunteer recruitment and care, program development, and the rest of the "impossible tasks" — has been a godsend for my sanity. But I so appreciate, and it sounds like you do too, that our previous jobs have instilled the ability to successfully juggle so many things at once.
You're too kind about my musical ability. You say "remarkable" but I'd say "remarkably adequate". But I did very much enjoy playing. I'd love to have that feeling of being a member of a band again. Okay, I'll reach out! I didn't realize the Free Fair gig was ongoing! I suppose they do have things going on for the rest of the year, but I guess I assumed it was rented-out space…not managed by anyone in particular. What kinds of weekend stuff have you been helping with? Best of luck figuring out the new hosting/ticketing/POS. Sounds like it was somewhat of a miracle that it all stayed taped together as long as it has. I'm sure you'll find a more robust system for the long term. Have you heard the good news about Squarespace? 😝
I'm staring at my clock that I haven't yet changed for Daylight Saving Time. It says "It is Eleven O'Clock" It feels like it too, even though it's technically only 10 PM. I'm finding that I don't bounce back as gracefully from staying up until 3 AM as I used to. But that doesn't stop me from trying! How did the time change treat you?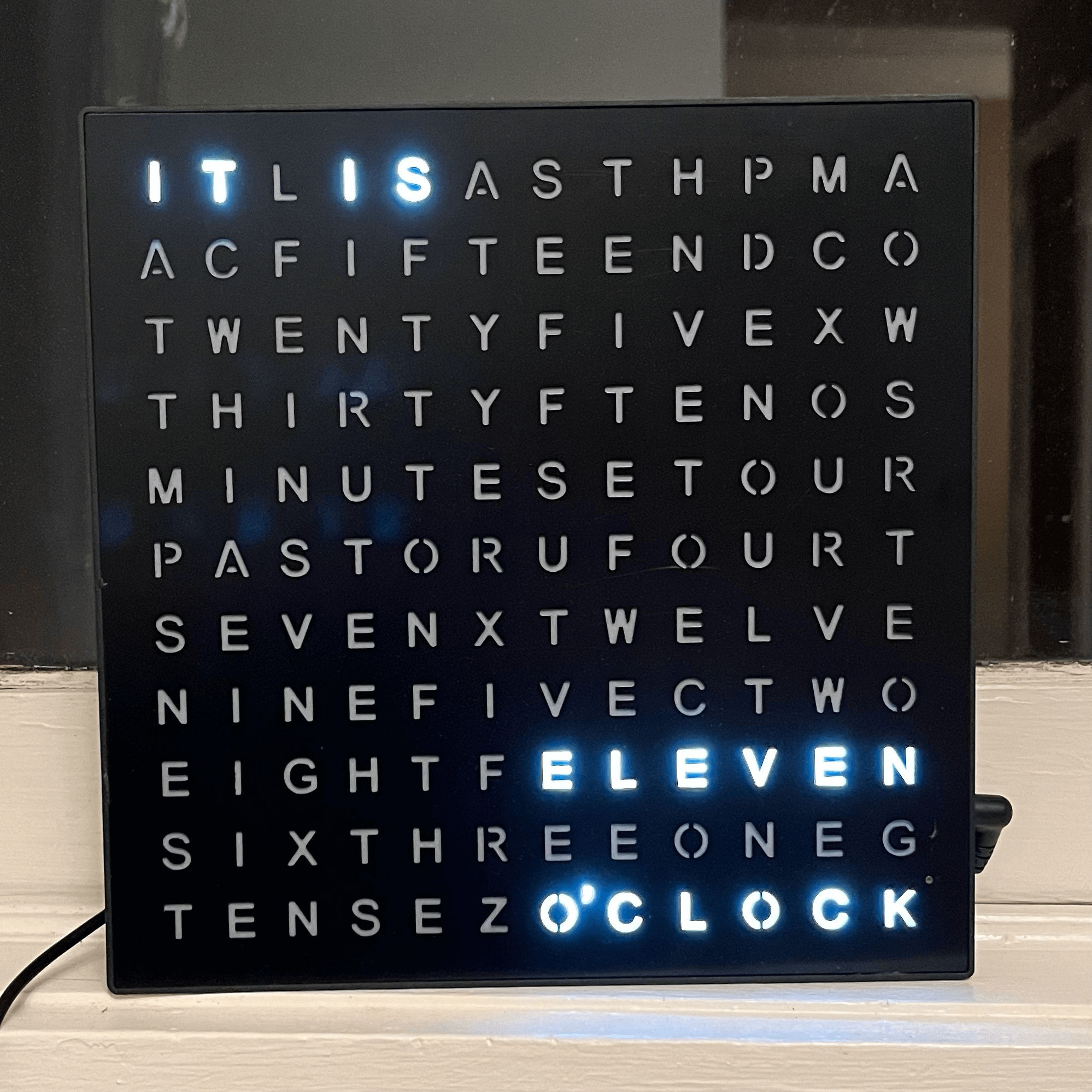 At the tone, the time will be… ⌘
I'm all for keeping this going! It really does bring me back. And, as I've probably told you before, email is my love language. Oh, and I have to say, you have a real knack for writing and storytelling. I'd love to see you exercise it more…maybe at a cool domain like ultrasexybeast.net or something. 😉
In Cheerfulness,
Jarrod
---
❮ Previous post
7 Things This Week [#117]
November 6, 2023
Next post ❯
Letters with Kev, November 2023 [#1]
November 8, 2023