⌘ July 19, 2021
International Wallpapers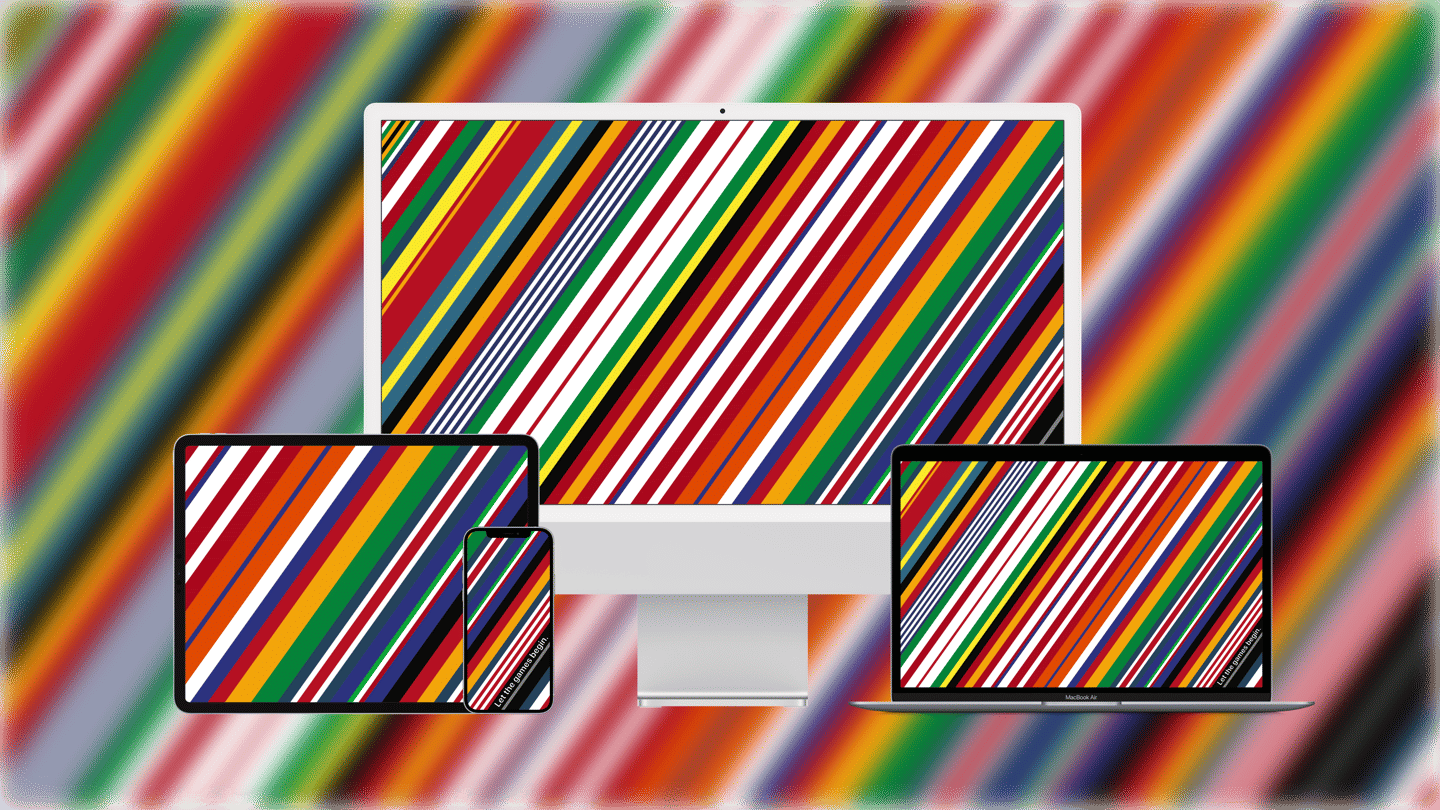 Upon seeing the bold designs going up in Apple Stores around the world, I felt inspired to create a design that incorporated all 22 of the watch faces introduced with International Collection (2021) Apple Watch bands.
For the Love of the Games
What I love about these faces is that they capture each country's signature flag with a simple, understated stripes. It struck that many flags use the same color schemes, meaning several faces look similar, though none identical, and they look great as a cohesive collection.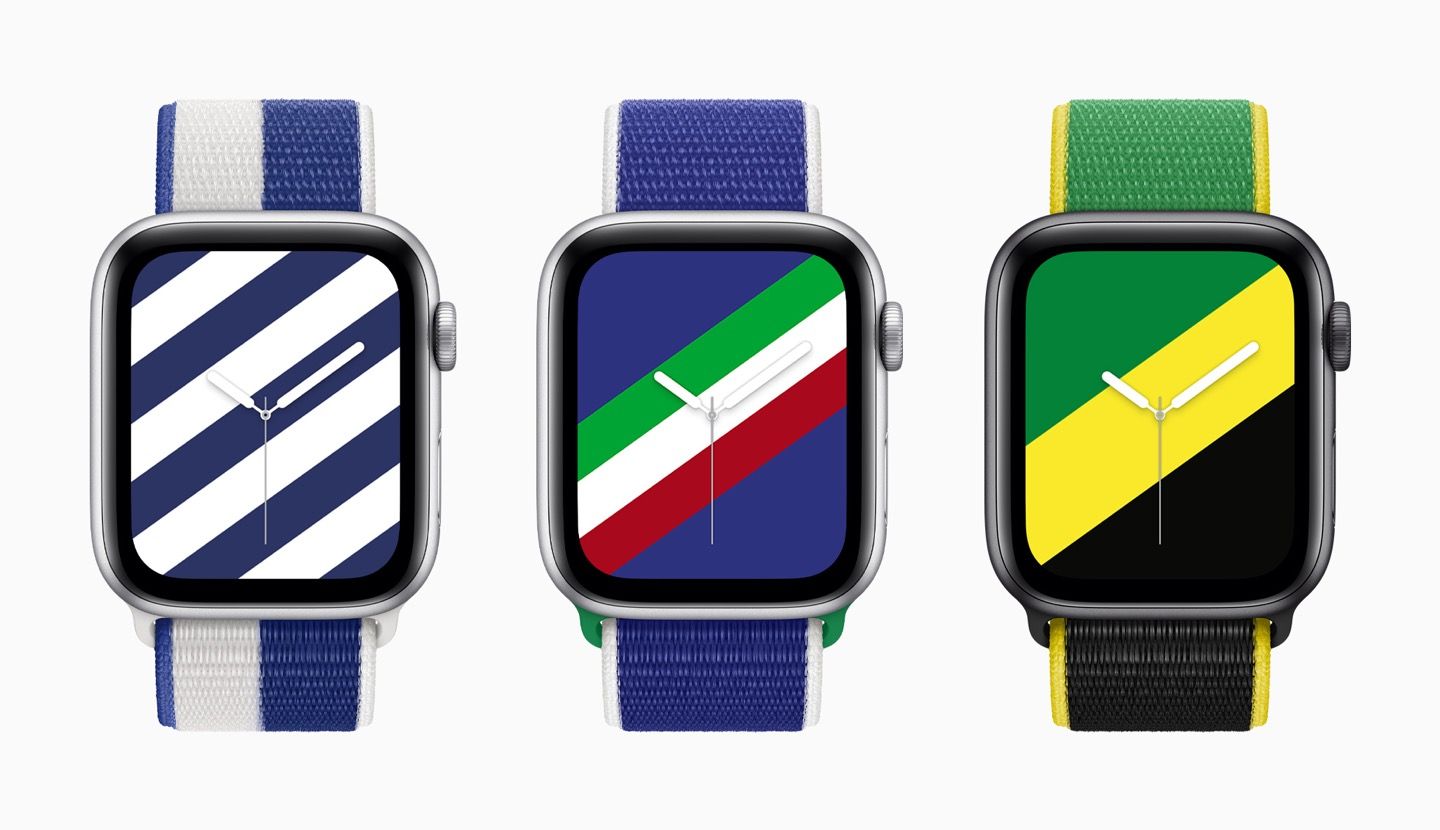 I'm happy to get this out in time for the Tokyo Olympic Games, which start this week. Ever since I was a child, I've loved watching the Olympics. I remember laying on my stomach in front of the TV for hours with my family, building card houses and rooting for the athletes. It's one of the few times that, worldwide, we come together in friendly competition. To me, these stripes bring a sense of harmony to all the countries involved.
Creating the Wallpaper
In a past life, I wanted to be a graphic designer, so it was fun to bust out Pixelmator Pro and see what I could make with it. It was fun, but it wasn't fast. I haven't done much with graphic manipulation since taking a Photoshop class in high school.
Still, after downloading the press images from Apple's Newsroom site I set to work. I painstakingly matched colors, and made sure that the angle and width of each flag stripe matched the watch face.
It took me (more than) a few hours — and many layers1, errors, and do-overs — to get everything just right. I even tried to match the order in which the stripes are stacked based on the window installations at the Apple Stores.
Here's a time-lapse showing a bit of the process:
Downloads
This wallpaper comes in two variants: International (plain) and International Games ("Let the games begin." tagline), and in three sizes: 6K, Tablet, and Phone. You can download the full versions below. I hope you enjoy them, and the Olympic Games. Good luck to all the athletes!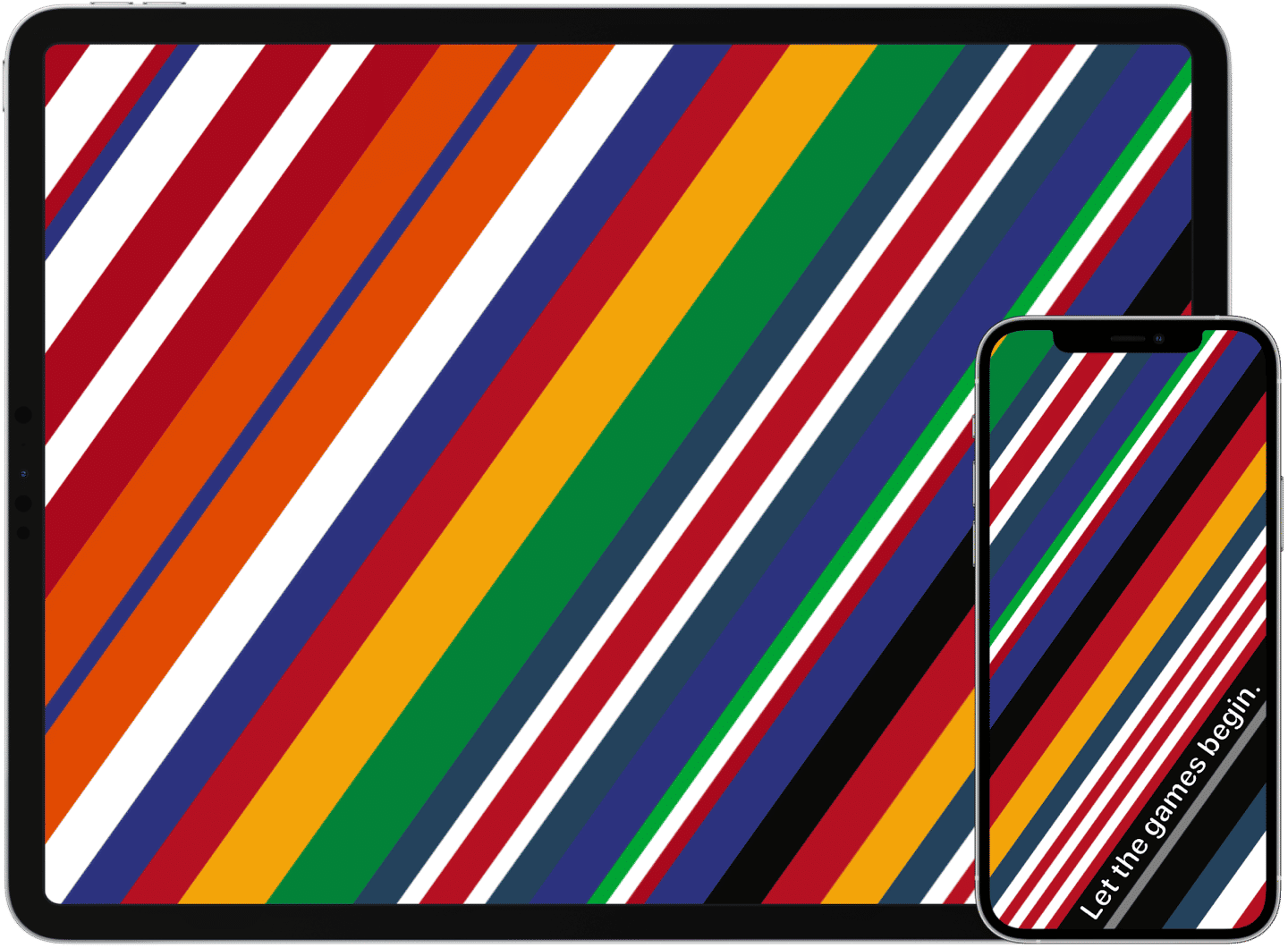 International: 6K | Tablet | Phone
International Games: 6K | Tablet | Phone
If you'd like to see these designs in the physical world, in addition to the digital one, I've released them as shirts in several different versions, too!.
---
This was the first time in years that I've experienced true data loss on my computer. Even the M1 Mac mini wasn't prepared for the pixel count and layers I threw at it. Luckily, things didn't hang up until I tried to save the final version after exporting these wallpapers. It's a bummer that I lost the last couple hours of work so I can't easily go back to made adjustments. I'll take it as a painful reminder to manually save often even in our AutoSave world. ↩︎
---
❮ Previous post
7 Things This Week [#18]
July 18, 2021
Next post ❯
Triangles Wallpaper
July 20, 2021