⌘ October 27, 2022
'

Apple Introduces New Test Design for iCloud Website'

Juli Clover, reporting at MacRumors:
Apple today introduced an overhauled design for the iCloud.com website, which is available in a beta capacity on Apple's test site, beta.icloud.com.
Great to see more fun and functionality come to the site. Even on an iPhone, where many features have historically been limited.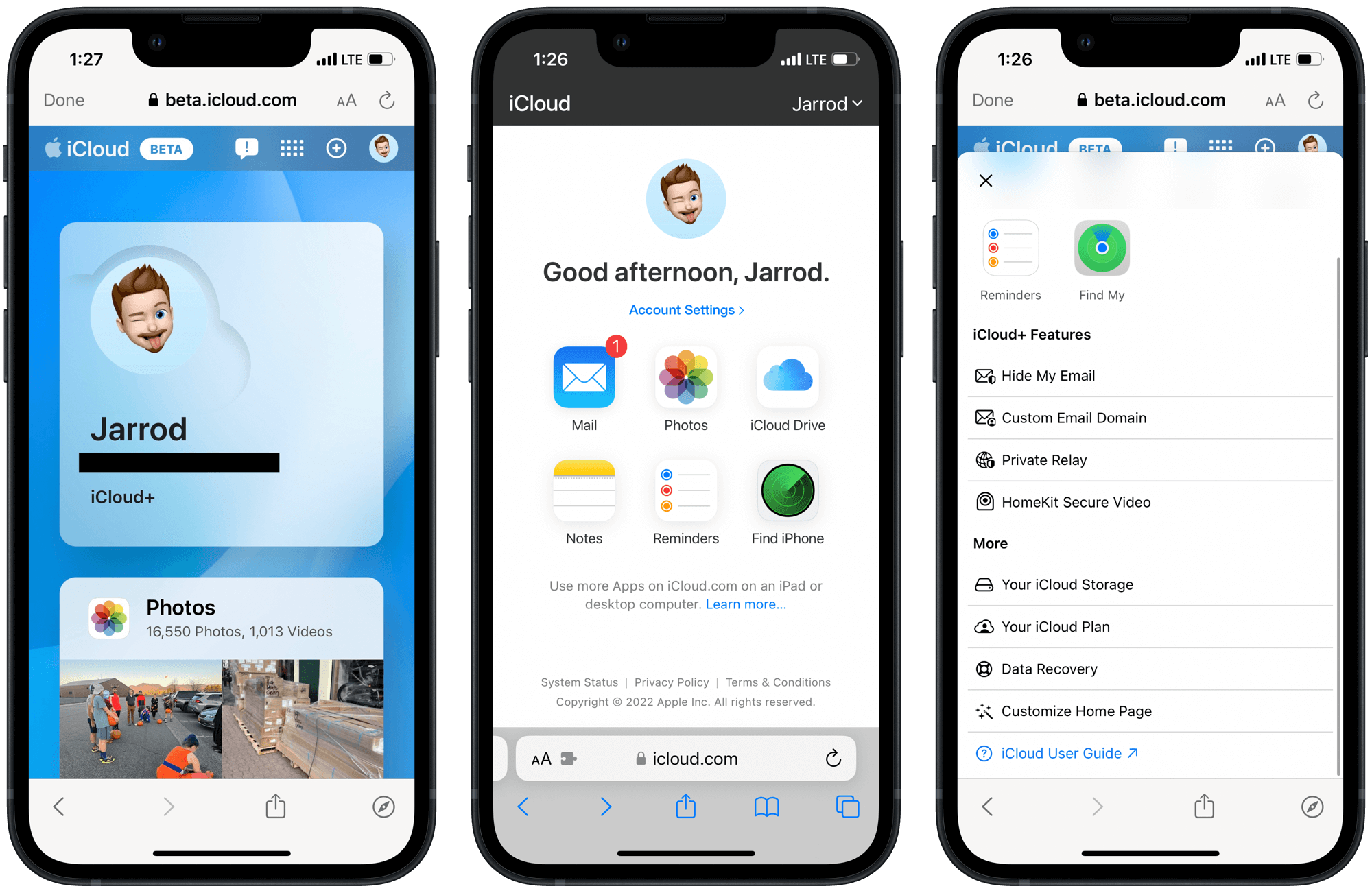 Left: New home page; Middle: Old home page; Right: More things you can do on the new site. ⌘
It looks like Apple is expanding what can be found through the webpage, like HomeKit Secure Video, Private Relay, and Data Recovery.
John Voorhees has an in-depth look at the new beta site over at MacStories.
Go to the linked sites:
---
❮ Previous post
Tab Groups Are Great!
October 25, 2022
Next post ❯
A Web-based Writing Environment for Blot
October 27, 2022