⌘ March 8, 2022
Some Thoughts on Today's
'

Peek Performance' Apple Event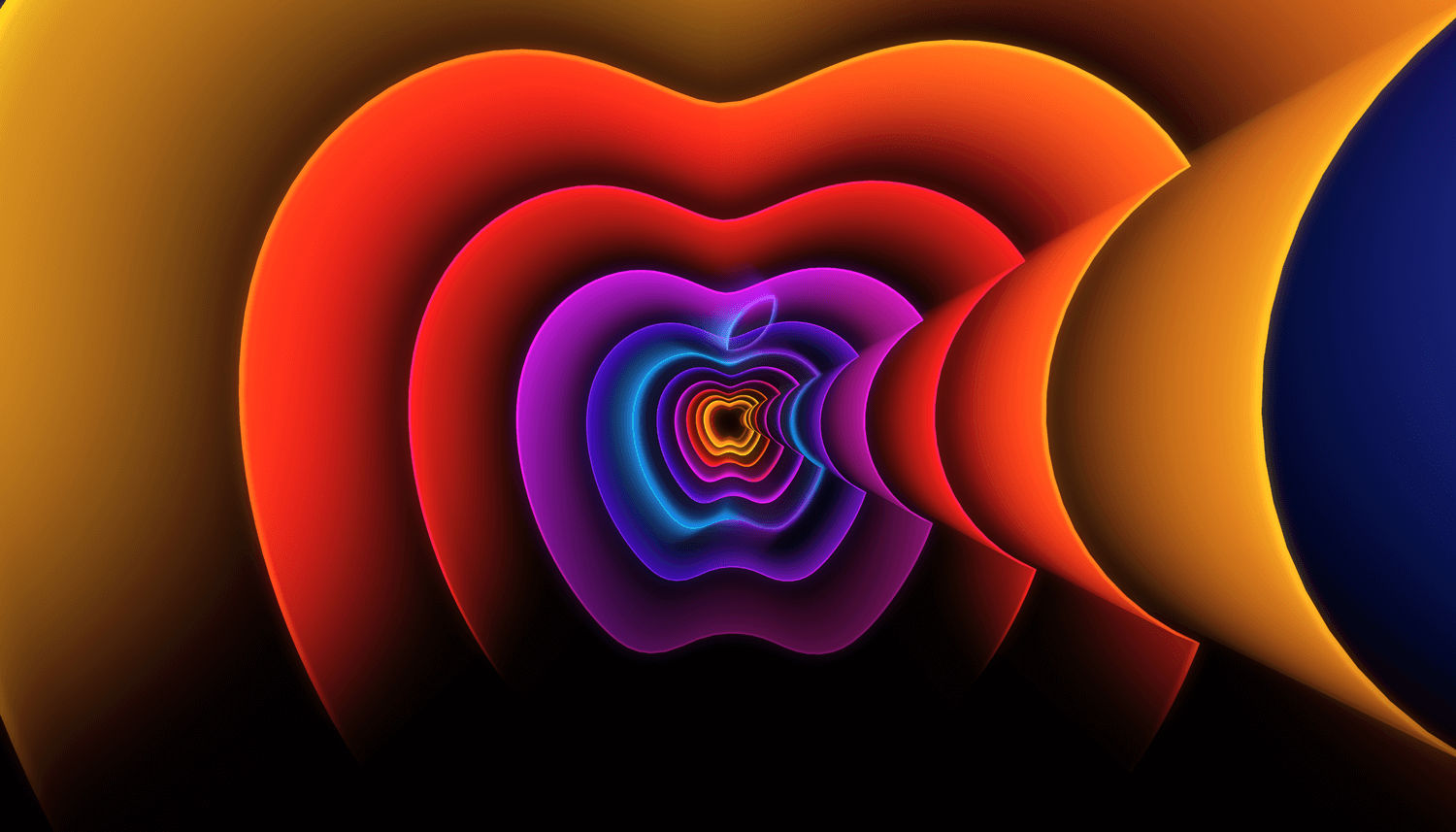 This time, this title said it all: Peek = Studio Display, Performance =

M1

Ultra.
We got more surprises in this Apple event than any in recent memory, both in terms of what we got and didn't get. Tim started out fast with two things that weren't on our prediction lists: live baseball coming to Apple TV+ and the two new color options for iPhone. There was no sign of a spec-bumped 13-inch MacBook Pro, no Mac mini update, and no introduction of

M2

. I don't think any of us thought we'd see a new addition at the high-end of the M1-chip family (though, in reality, the

M1

Ultra is the dual

M1

Max package that we thought wouldn't debut until the Apple silicon Mac Pro or at least in a new iMac Pro). And I felt that Apple Classical and another demo of Universal Control were locked for the keynote.
The iPhone

SE

and iPad Air upgrades are more about keeping pace with the onward march of technology. They're good updates for people in the market for those products, but they don't get me excited.
I did think it was interesting that they put an

M1

chip into the iPad Air instead of the

A15

. Now it sits weirdly between the iPad mini and the iPad Pro in terms of design and features (on par with the mini) and performance (on par with the iPad Pro). That'll make it more challenging to guide customers toward the right product. It would have been so much simpler to have the iPad Air and mini as equals in all but screen size. I struggle to see how they'll differentiate the Air from the Pro line now, except for Touch vs. Face

ID

.
Storyboarding was added to iMovie, but still no Final Cut or other Pro app by Apple on iPad.
The Mac Studio with

M1

Ultra is a powerhouse. Apple says it's up to 80% faster than the top-of-the-line Mac Pro. If true, the cost savings with Mac Studio is staggering. I configured a Mac Studio with the specs that I believe Apple would have used for its testing (

M1

Ultra with 64-core

GPU

, 64

GB

of memory and 1

TB

SSD

) as well as a Mac Pro (28-core Xeon, similar

RAM

and

SSD

, a single Radeon Pro

W6900X

graphics card, and an Afterburner card). Mac Studio: $4999. Mac Pro: $20,899. The Studio is 80% faster but 4x cheaper. (If Apple tested using dual Radeon Pro

W6900X

chips or more

RAM

, the difference is even more dramatic.)
A sizzle reel of all-female developers talking about the

M1

Ultra's performance was nice to see on International Women's Day. In fact, I think Tim Cook, John Ternus, and Johny Srouji were the only male speakers.
The Mac Studio fits in the same footprint as the Mac mini at 7.7-inches — it's just taller.
John Ternus specifically mentioned a

"

modular system and display" as a need met by the Mac Studio. But I didn't see anything that the user could swap in or out. I guess he just meant the display and other accessories, but being

'

modular' is a term Apple typically reserves for swappable components, a la the Mac Pro.
I thought for sure while the Studio Display was being introduced that it would cost upwards of $2500. I was thrilled to be wrong when they said it starts at $1599!
They updated the Magic accessories with the sick black/sliver combo for the Trackpad, Mouse, and Keyboard with Touch

ID

and Number Pad — so essentially everything except the number pad-less keyboard that I've had my eye on.

😥

The iMac Pro's coffin seemed to be properly nailed down when John Ternus said the Mac Pro was the final Mac left to make the Apple silicon transition. That flies in the face of my prediction and dream lineup. The new Mac Studio and Studio Display appear to be designed to fill that slot.
I'm not sure where that puts the future for a larger iMac. The 27-inch Intel iMac is gone from Apple's website. Maybe they're going to introduce a larger size with the

M2

iMac. Or perhaps they've decided that at 24-inches and 4.5K resolution, it handily splits the difference between the old 21-inch (

4K

) and 27-inch (

5K

) iMacs.
It's curious that while the 27-inch Intel iMac was discontinued following the Mac Studio and Studio Display introductions, the Intel Mac mini remains available. Maybe it's a bone thrown to users who still have Intel-specific workflows and will be discontinued when they complete the transition with the Mac Pro. But I would have expected it to go away since the Mac Studio handily fills the role of the higher-performance Mac mini. I suppose since the Mac Studio only supports

M1

Max and

M1

Ultra, we could still see an

M1

Pro option get added to the Mac mini (perhaps with an Apple silicon-specific redesign) — but that further confuses the product line.
Only one week left to wait for Universal Control in iPadOS 15.4 and macOS 12.3 and masked Face

ID

unlock in iOS 15.4!!
Overall, I thought it was a great event. It was fun to be surprised. Even though I probably won't be buying anything introduced today (as much as I drool over the Studio Display 🤤), I'm still impressed by what Apple has produced.
---
❮ Previous post
Thoughts On An Ideal Mac Lineup
March 7, 2022
Next post ❯
Apple's Veteran and Military Discount
March 11, 2022