⌘ October 23, 2023
Bight Gear is joining Black Diamond…get their stuff now while you can!
I discovered Bight Gear last year when attempting a summit of Mount Rainer with the RMI Expeditions guiding company. RMI is closely affiliated with Bight Gear, so Bight's technical clothing was prominently featured in their marketing materials and packing list suggestions. I decided to try out their Solstice sun hoody on the expedition, and am so glad I did. Not only did it perform wonderfully on the trip, but it's been one of my favorite pieces of clothing ever since and I wear it all the time. I love that it keeps up with wicking away sweat on strenuous backpacking days, and it keeps me warm when it's chilly out while also magically cooling me down on hot, sunny days.
With that good experience to go off of, I returned often to the Bight Gear website to lust after their other products. And then, just a few weeks ago, I got an email from them with bittersweet news: Bight Gear is getting acquired by Black Diamond. Black Diamond makes quality equipment for outdoor adventurers like me, and I've used their rock climbing goods for years. In fact, I recently met a few members from the very highest levels of their executive team — good guys! — and was assured that they're getting back to their roots of chasing ever-higher standards for their gear.
So while I'm a little disappointed to see the Bight Gear brand go away — I loved that little bight of rope logo that proudly stated I'm a climber — I'm excited that their expertise is joining such a prominent team at Black Diamond. I'll be on the lookout for the BD successor to the Solstice Hoody.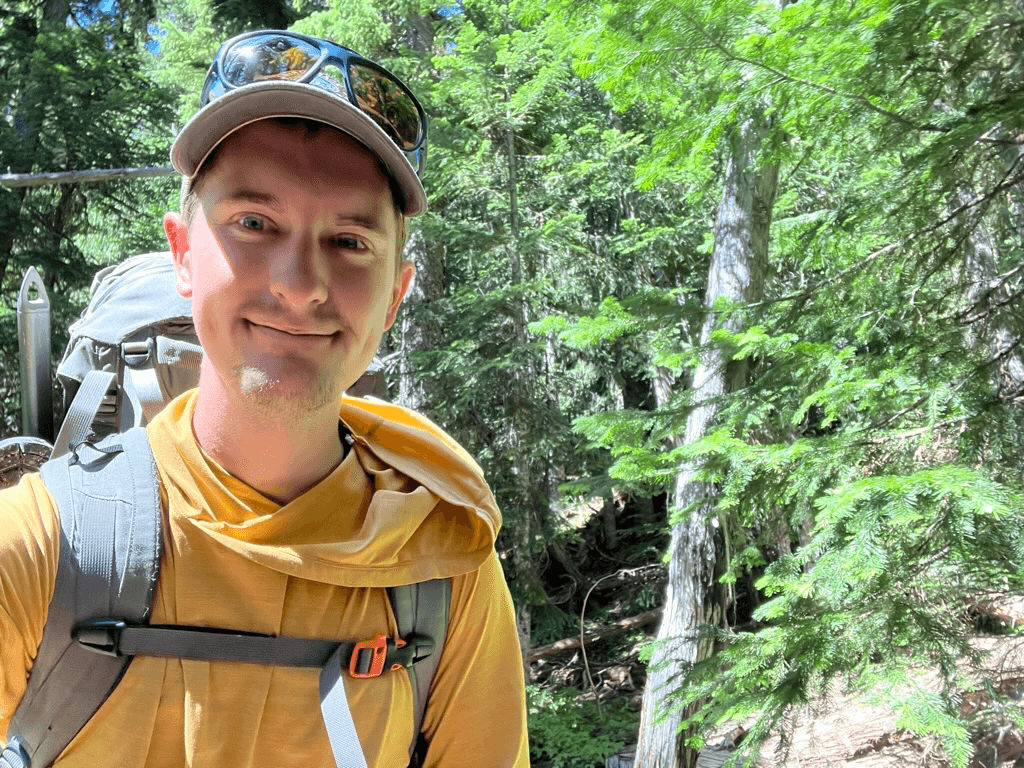 The Solstice Hoody works equally in the hot rainforest… ⌘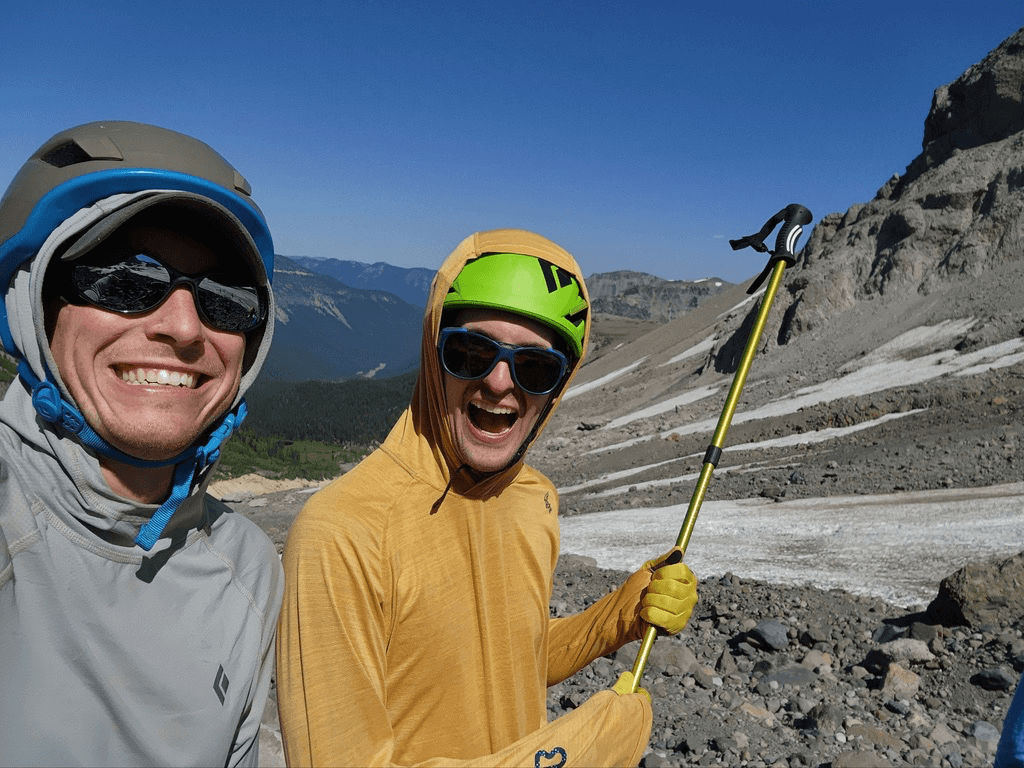 …as it does on a chilly glacier. (Seen here next to a Black Diamond sun hoody, its future cousin.) ⌘
With Bight Gear shutting down, they're offering all remaining products at 30% off. I picked up a few spare Solstice Hoodies, and their Alpha Ascender Vest that I've been eyeing. My one-sentence review so far: It fits well and feels great!
---
❮ Previous post
You know, I think Apple won its bet on those gold watches
October 23, 2023
Next post ❯
macOS Sonoma Web Apps Save Me From Constant Discord Updates
October 24, 2023