⌘ November 10, 2023
Letters with Robert, Fall 2023 [#3]
For the Letters project this month, I'm corresponding with Robert Silvernail. You can follow along with our conversation (Letter #1 and Letter #2) both here on my site, and his site at ultrasexybeast.net.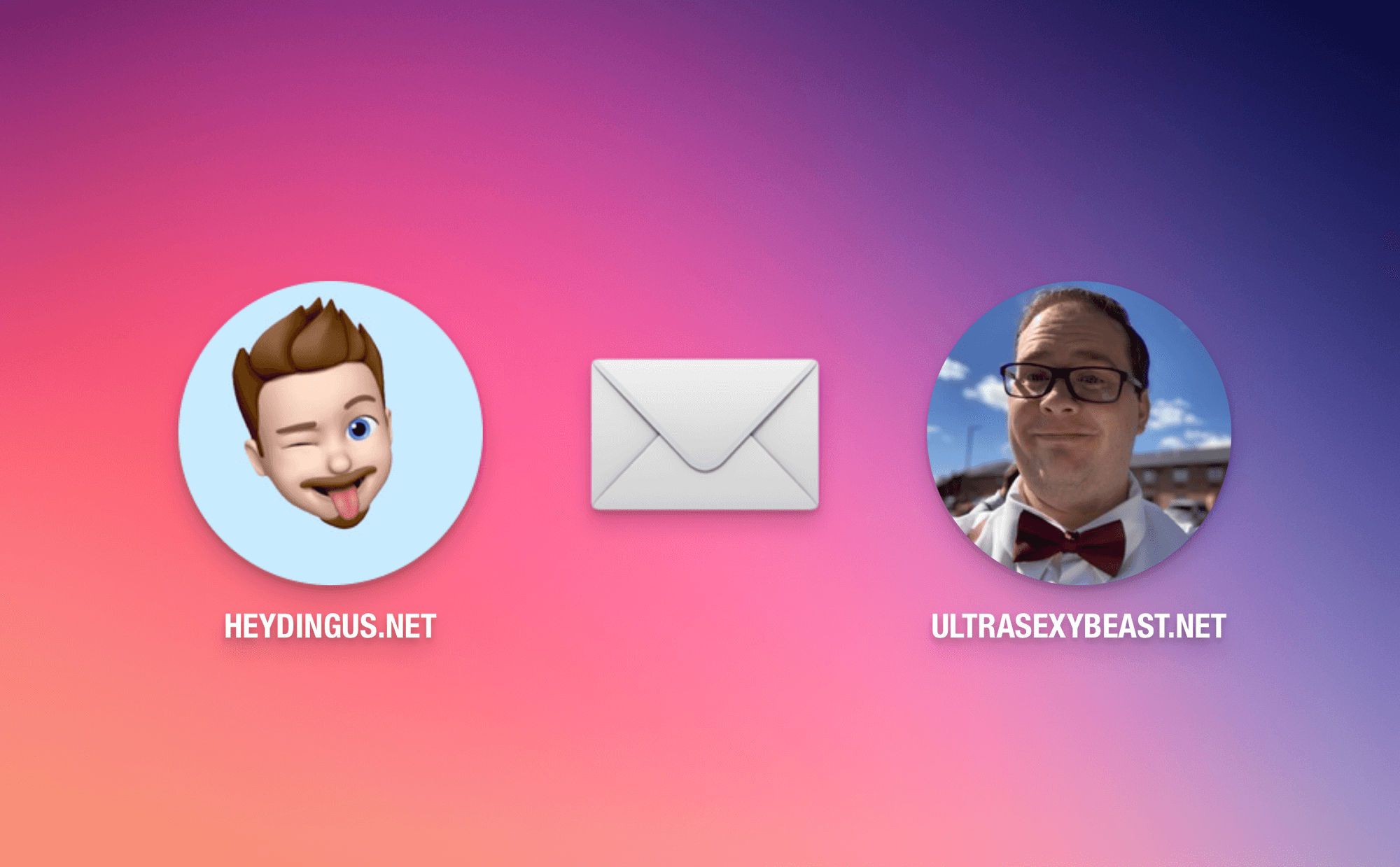 (Image inspiration: Jose Munoz) ⌘
---
Hey Jarrod!

After my last email, I realized I forgot two things I said I would discuss later in the email! I can only imagine that you- and your readers- are on the edge of their seats wondering about my delicious lunch add my (now valued at $80k) feud with the local squirrel population.

Starting with food in this email… which is always on my mind whether it's what to eat next or what I can cook next for others. In my office of about 8 people we have a bad habit of eating takeout basically every day for lunch. It's delicious. It's convenient. But the cost and the calories add up. So, I pitched the idea to everyone that we try out "No-takeout November" in which we not only attempt to not have takeout meals for lunch, but provide an opportunity for those of us who love to cook to bring in the main course for lunch on one or more days of the month. So far it's been a big hit! Even our part timer who is a college student has not eaten fast food so far! The setting in of cold midwestern weather has definitely provided a theme… we have had Bean Soup, White Chicken Chili, and Potato soup so far. Today, I refuse to acknowledge the cold weather, so I brought in grilled BBQ chicken and Breaded chicken tenders for chicken sandwiches- which, as the kids say these days, "smacked and were Bussin" - no cap, on God! I must admit, the side dish I chose was a bit of a cheat, although a last minute impulse buy, we had Arby's brand Curly Fries from the freezer section at the local Dollar General. But hey, at least the BBQ sauce I used was a sugar free (read: also low calorie) sauce. Tomorrow someone is bringing hot beef sandwiches and pretty much every day is filled until December 1st when we celebrate by getting takeout. It's a fun way to share our favorite recipes while eating slightly healthier as we plummet towards the holiday season.

In my next email… Squirrel Season begins…

Robert
---
Hey Robert!
You know, this is the first time that I'm actually responding to one of these letters by actually writing in my email app. I've always done a bunch of copy/paste rigamarole first to get the text into Drafts as Markdown first. But this feels better, more organic. Anyway, with that meta comment out of the way, onto No-takeout November!
That is a wonderful idea. Not just because it's nearly dinner time and I'm pretty hungry. I love that you've got that camaraderie going with your coworkers and that you're all keeping each other accountable with it. After you mentioned it, I thought about suggesting doing it with my coworkers too. But that idea lasted all of about 10 seconds. Then I remembered that 1) I basically only eat leftovers for lunch and have little interest in cooking every day, 2) all of us at work take different lunch breaks so there is always coverage on the floor and we'd never eat together, and 3) I still don't want to take the time to cook. 😝
But I'm glad that you're having a great time with it and get to show off your awesome chef skills. Cooking for other people, I'm told, is very satisfying. Having the whole month filled is impressive. It sounds like you've discovered an untapped potential in your colleagues. Maybe it'll extend beyond December!
Alright, you've teased this squirrel story long enough. I know the broad strokes of what's going on from our private conversations, but it's time to spill the beans for everyone else. Have they racked up a $100k bill yet? And how did that conversation go with the insurance company? You did cough up for the Squirrel Safety add-on package, right? Right??
I'm on the edge of my seat,
Jarrod
P.S. I'm both horrified and proud that I have never heard those "hip" terms you used to describe the food. And I'm convinced that you should never use them again.
---
❮ Previous post
First Impressions of Humane's Ai Pin
November 9, 2023
Next post ❯
Crashing Clockwise #528: 'The Jeweled Dung Beetle'
November 10, 2023