⌘ March 31, 2023
GM

Ditches CarPlay in EVs Despite It Being a Must-Have for 79% of

US

Buyers

Joseph White, writing for Reuters:
General Motors plans to phase out widely-used Apple CarPlay and Android Auto technologies that allow drivers to bypass a vehicle's infotainment systems, shifting instead to built-in infotainment systems developed with Google for future electric vehicles.
This seems like a very short-sighted move on GM's part. I wonder how badly their arm was twisted by Google as their development partner.
I'd be astounded if GM doesn't reverse course within, let's say, two years. Let's not forget Apple's claim when they introduced the upcoming next-generation of CarPlay (timestamp of Apple's YouTube video | The Verge write-up) last year: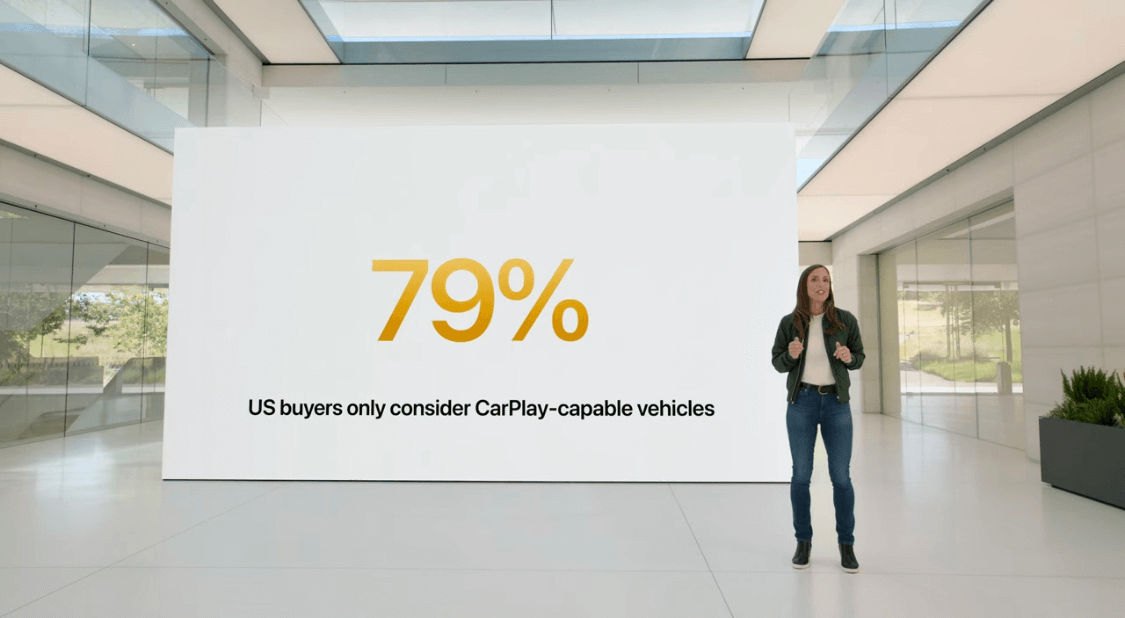 I'm no transportation market analyst, but I have to assume that a big segment of folks interested in electric vehicles use iPhones.
---
❮ Previous post
Micro.blog Gains Automatic Podcast Transcripts (Yep, They Also Do Podcasts!)
March 30, 2023
Next post ❯
The Best In-App Feedback System Yet
March 31, 2023