⌘ March 8, 2023
The Yellow iPhone 14 Premiers at the
'

Ted Lasso' Premier

Apple is nothing if not coordinated. Just yesterday, Apple released the yellow iPhone 14 and it's already center stage in today's hero image for the Ted Lasso season 3 premier press release.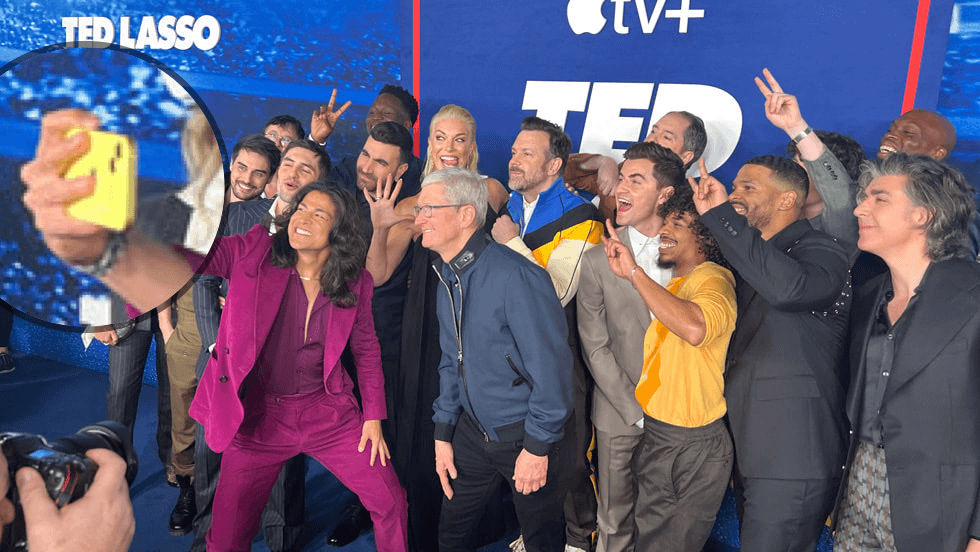 The yellow of the iPhone pairs nicely with the blue of the backdrop. Blue and yellow is, of course, the color palette of Ted Lasso itself1.
I extend a knowing nod and tip of the hat to the team that put all this together.
---
❮ Previous post
The Kindest Developer in the App Store Reaches 100 Million Downloads
March 8, 2023
Next post ❯
7 Things This Week, 2023-03-12
March 12, 2023