⌘ July 15, 2023
Ongoing Sale at the HeyDingus Store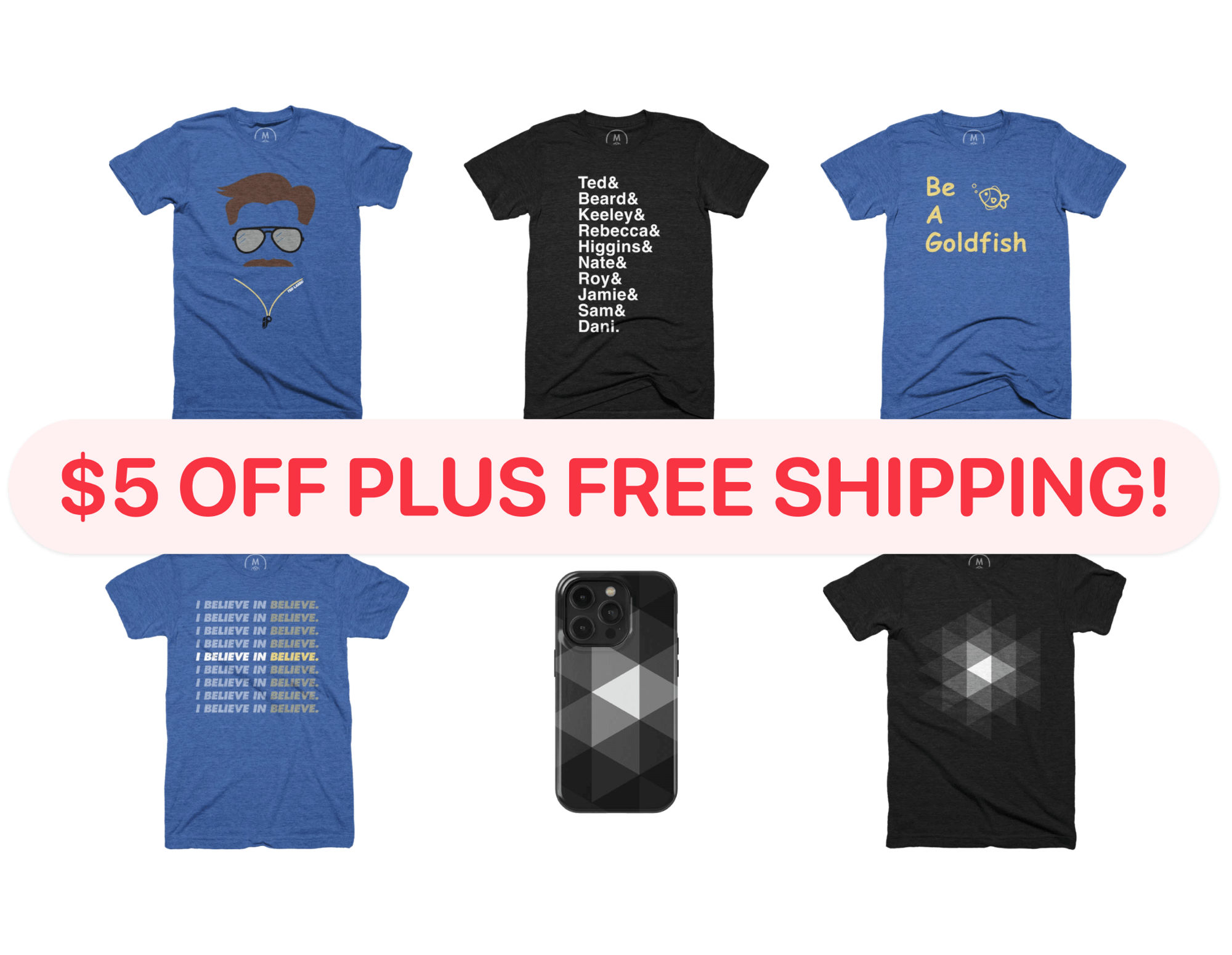 Deals! Deals! Deals! ⌘
Just a quick note to let you know that, thanks to the folks at Cotton Bureau, I'm now able to offer you $5 off any item in my store — provided it's your first order. And you can get free shipping if you order by July 27!
So if you've had your eye on any designs — like the popular Triangles, Coach Lasso, Believe (Six Colors), I Used To Be Someone On Twitter, or the classic HeyDingus Logo — now's a great time to buy! Everything comes as a t-shirt, sweatshirt, and even a onesie for the littlest fans. Some even come as phone cases.
How do you get the discount? Just browse the store using any of the links on this page or on my 'Stuff I Love' page for the discount to be automatically applied at checkout. If you run into problems, you can also just try my discount code: K8QWSGPK47
I really appreciate any purchase that you make as I get $5 back from each one, which will help me get closer to breaking even on costs for the site. And you get a great quality product1! Everyone wins. 👕😄
---
Truly, the Cotton Bureau products are superb. I've got a bunch of shirts and sweatshirts that I've bought of my own designs and from other stores, and they're my favorite shirts to wear. They're, by far, the softest and best-fitting clothing in my closet.↩︎
---
❮ Previous post
Might Threads Instigate Instagram's Unraveling?
July 13, 2023
Next post ❯
7 Things This Week [#103]
July 16, 2023