⌘ January 6, 2021
The Two-Tone iPhone and Apple's Services Recap
I was struck today by the hero image of Apple's press release about the success of their services in 2020: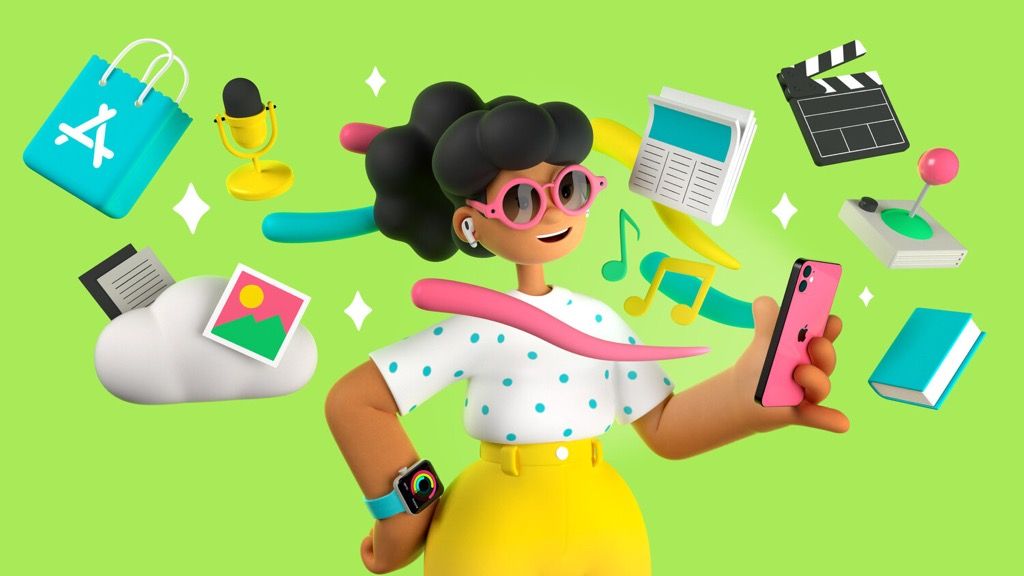 Apple's never made that iPhone. (Image: Apple) ⌘
Is it just me, or does that two-tone iPhone with matte black rails and shock of color on the back look awesome? It's almost certainly not a tease of phone designs to come, but I do like it. A black and orange, or black and forest green iPhone, please!
Well done, Apple, for the design of image in general. It's fun, colorful, and the services are instantly recognizable.
As pointed out by John Vorheeres of MacStories, it's also interesting to note the order in which Apple presents their services year-to-year. This year it was as follows:
App Store
Apple Music
Apple

TV

App
TV+
Apple News
Fitness+
Apple Pay
Apple Arcade
Apple Books
Apple Podcasts
iCloud
We used to think that Apple couldn't "do services" back in the early days when iCloud and Siri were unreliable. They have come a long way since then, and I now rely on many of Apple's services every week.
---
❮ Previous post
Now, January 2021
January 4, 2021
Next post ❯
Best of 2020: TV Shows
January 6, 2021