⌘ June 17, 2021
Announcing the HeyDingus Shirt
Hey, would you look at that — I designed a shirt! A shirt that you can actually buy and wear. It's available on-demand at Cotton Bureau.
The HeyDingus Shirt is adorned with the blog's new colorful logo, and available (at the time of posting) in a variety of colors as a t-shirt, sweatshirt, tank top, and even a onesie. The standard tee goes for $29, a small portion of which would come back to me in support of this site.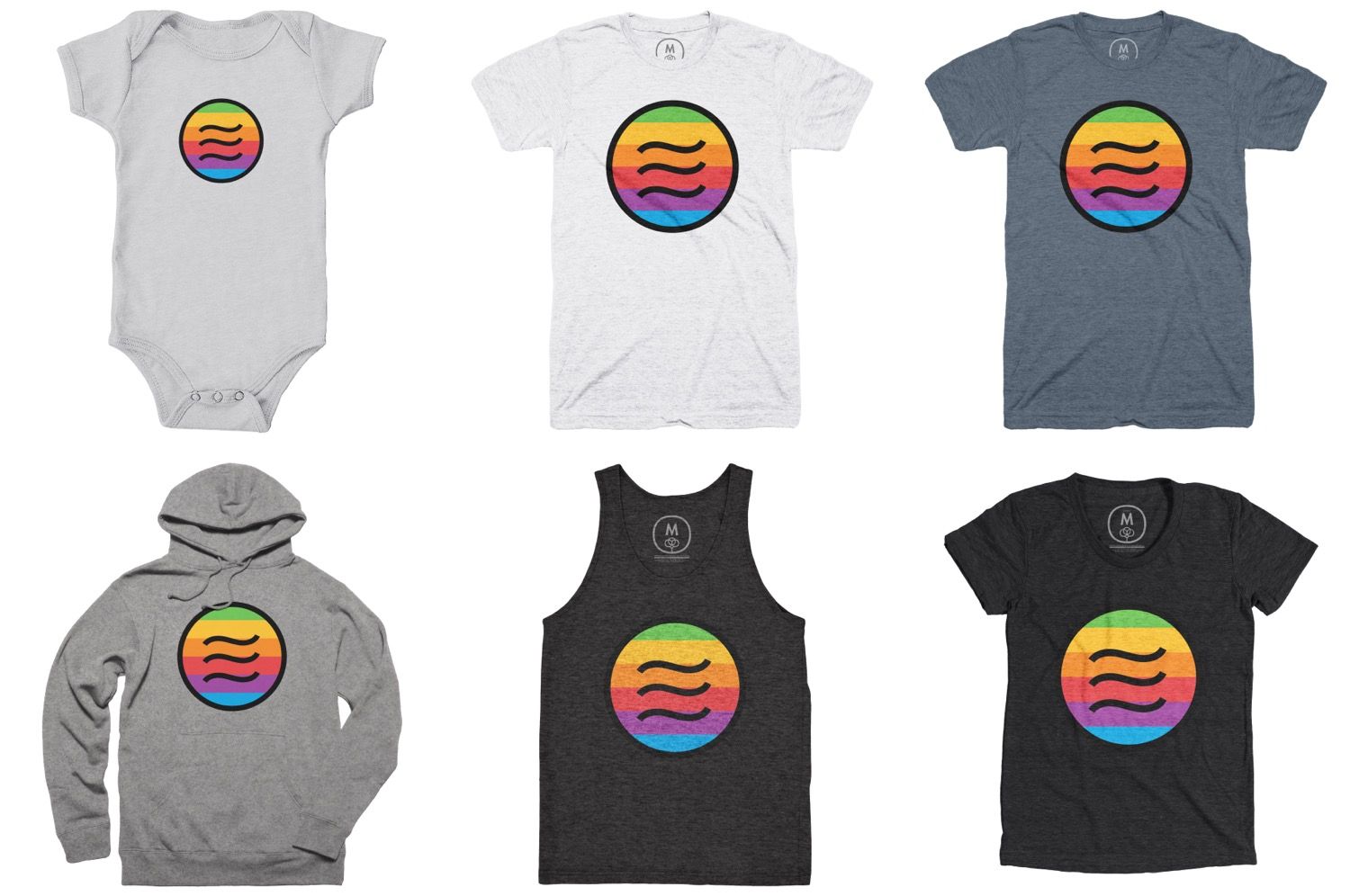 I've been a big fan of Cotton Bureau's products for quite a while. Many of my favorite podcasters and bloggers have made apparel for their fans to purchase, and they're both high-quality and super comfortable. I don't presume this blog has fans yet, but it is still incredibly exciting to put a physical product out into the world — even if I'm the only one to buy one.
But, I certainly don't want to be the only one, so if you like the design I'd sure appreciate if you'd share with your friends. They don't have to know about HeyDingus, or even what a blog is to enjoy a colorful logo shirt. You can tell them it represents calm waves if you like.
If you do end up purchasing one, I'd love to hear from you! Feel free to post a picture of you wearing it and tag @HeyDingusNet on Twitter.
---
❮ Previous post
Shortcuts Tips: Uploading Images to a CDN for Blogging
June 17, 2021
Next post ❯
Signs Indicate Global Keyboard Shortcuts Are Coming to iPad
June 18, 2021