⌘ July 5, 2021
First Impressions After 72 Hours With the iPadOS 15 Public Beta
With the release of the public beta, I put my iPad Pro (the one I'm typing on right now) on iPadOS 15. I've spent the last few days getting things set up and putting it through my usual day-to-day, which is to say some light research, reading, image manipulation, entertainment, and of course, writing for this blog. So, in no particular order, here are my brief thoughts after about three days of usage.
---
More widgets on the Home Screen are great, but it makes the layout go haywire when changing orientation. I wish they had found a better solution for maintaining the same structure when going to portrait orientation, even if it meant having a square grid of icons.
I wish that keeping the Today View permanently on screen was still an option, but I expect they're trying to phase that view out altogether.

The new Safari design with consolidated tabs and Smart Search field isn't as jarring as I expected, but I tend to close tabs as I'm done with them anyway so that they don't pile up.
Global keyboard shortcuts are fantastic! But they will take some time to remember the new commands.
Updated Maps are gorgeous! 😍 I can't wait for them to come to more areas (or for me to move to a place where they're supported 😉).
Multitasking is a more significant upgrade than it might seem but again will take some time to relearn the faster ways to get around. When touching the screen, the swipe-down gesture to tile a new app feels very natural.
Being able to manipulate Split View instances from the App Switcher is a godsend!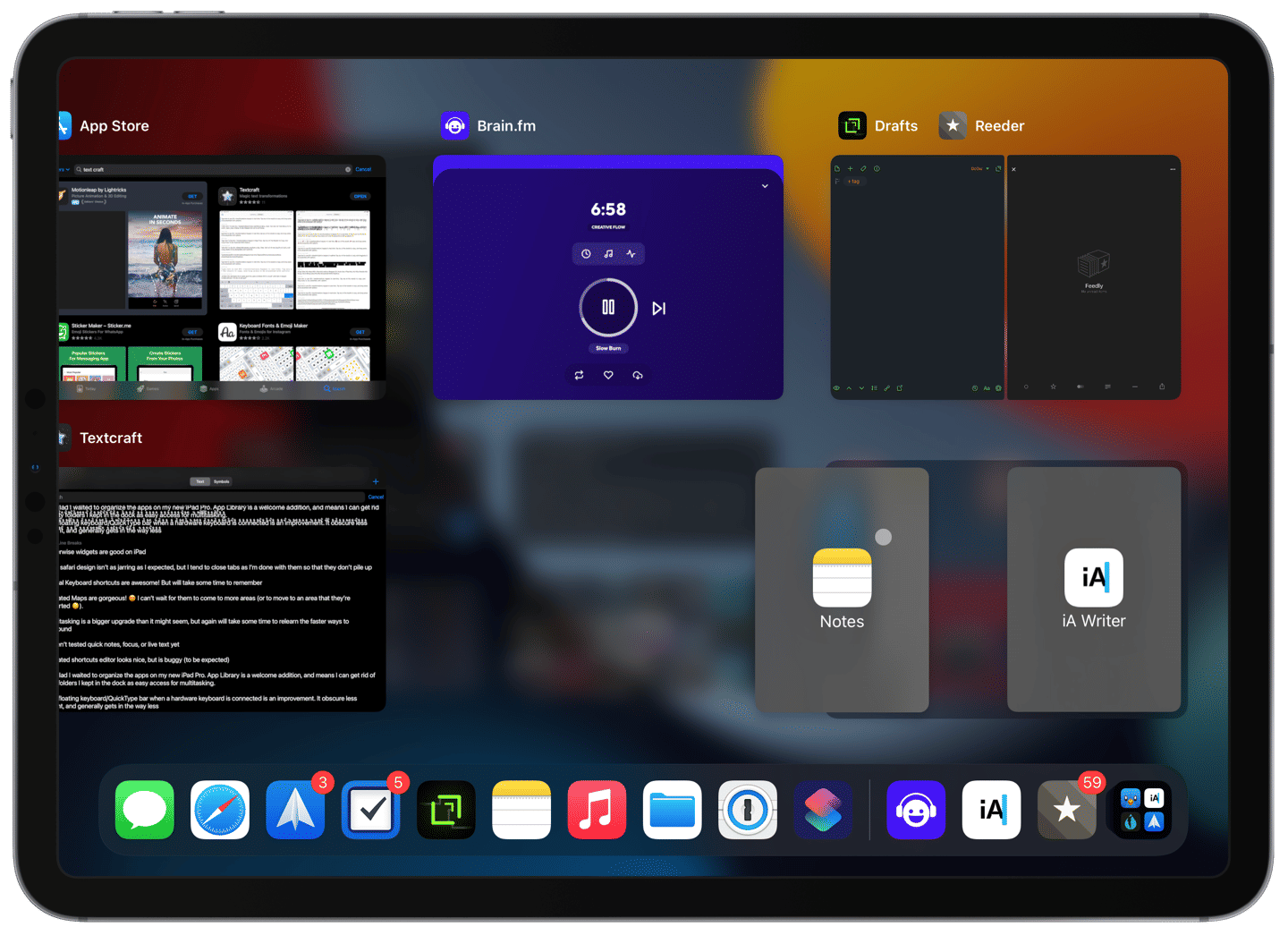 The updated Shortcuts editor looks cleaner and is more functional with things like suggested next actions.
I'm glad I waited to organize the apps on my new iPad Pro. The App Library is a welcome addition here, and it means I can get rid of utility folders I used to keep in the dock for easy access when multitasking.
The floating keyboard/QuickType bar when a hardware keyboard is connected is an improvement. It obscures less content and generally gets in the way less.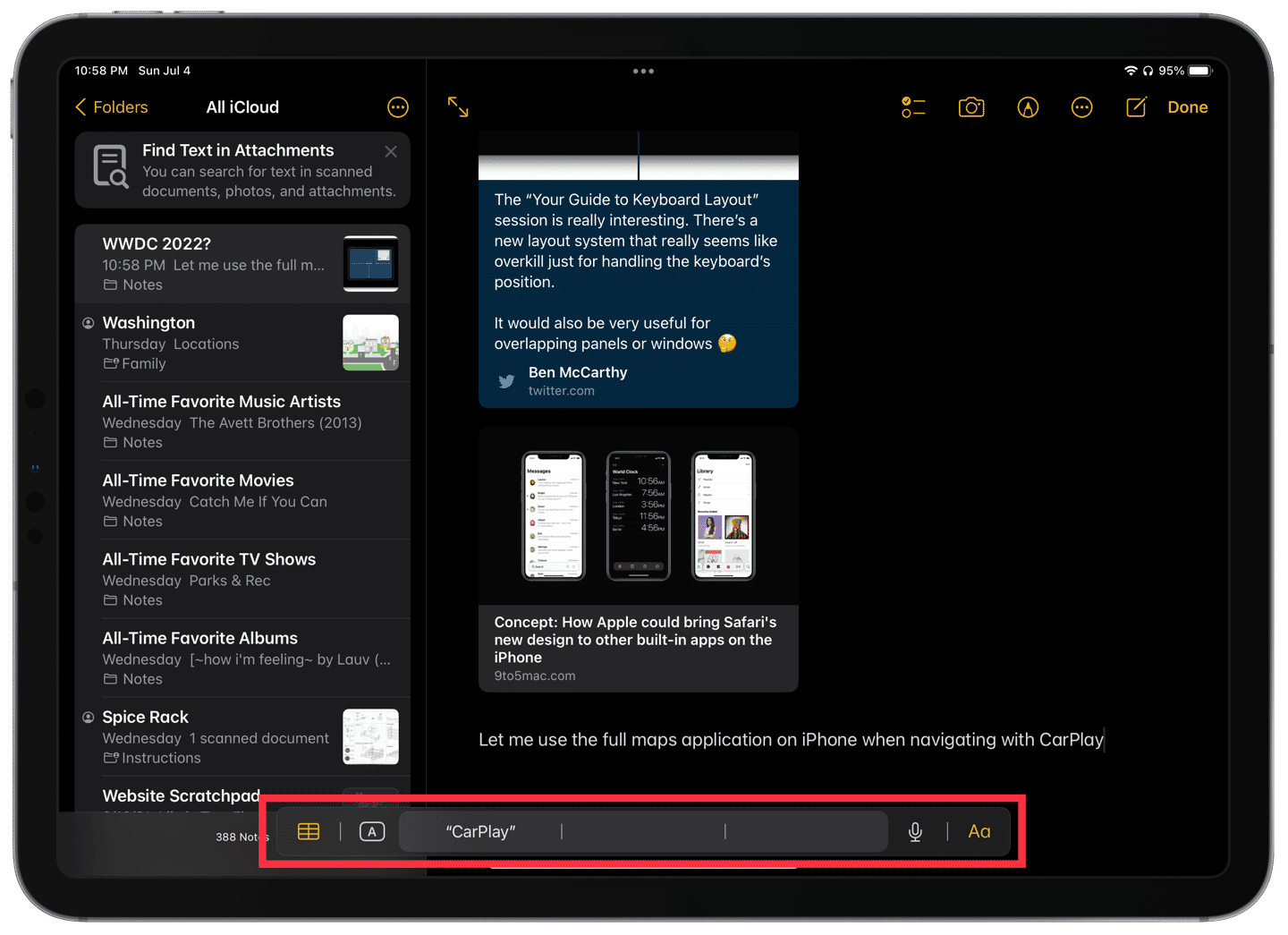 It was expected, but Shortcuts gets hung up pretty often. Also, the new permission prompts are a little out of control. I anticipate both will get ironed out before long.
I wasn't sure about the condensed look for notifications, but it's quickly grown on me.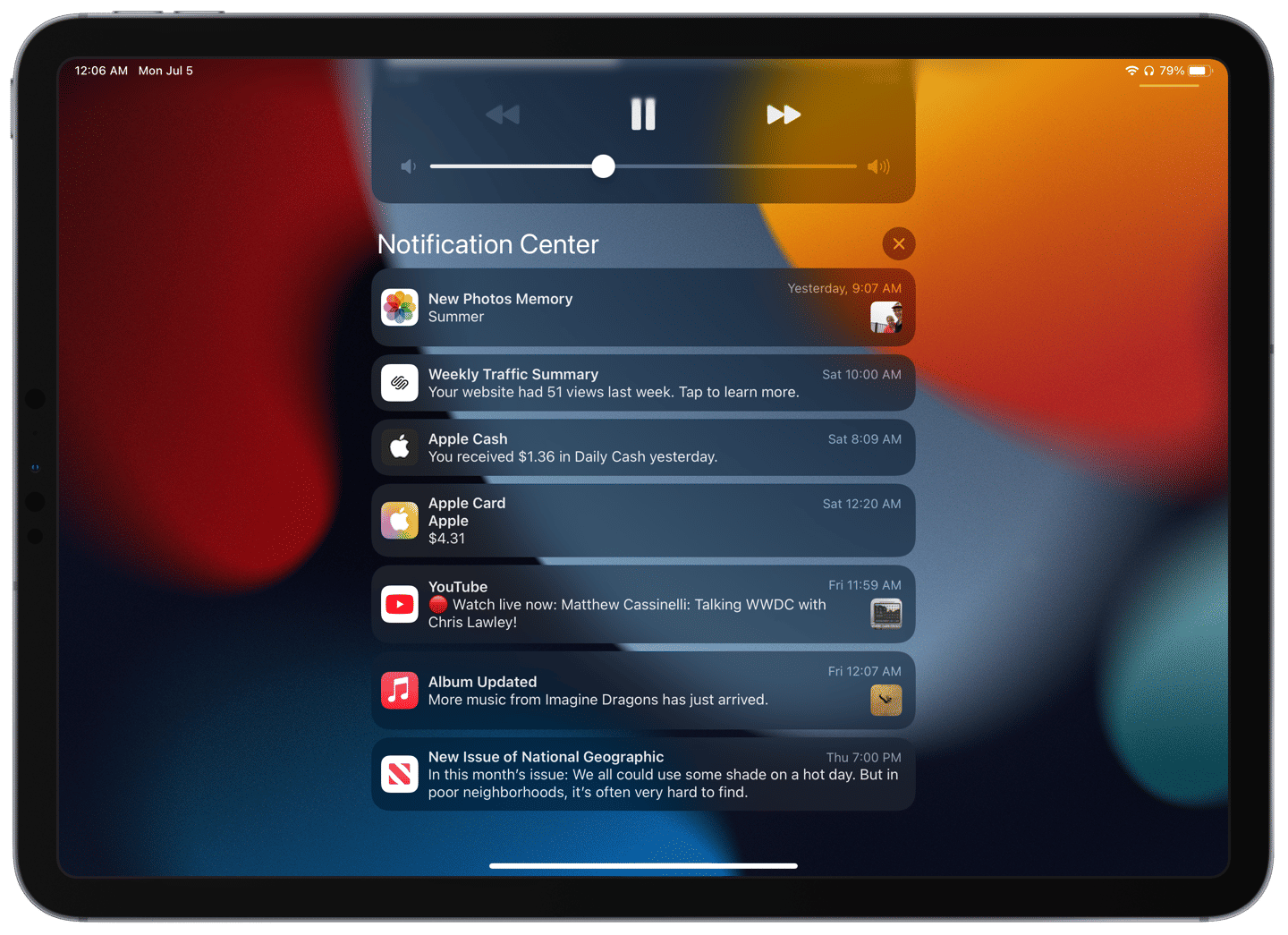 I've just seen my first Shared with You links in Safari, and I think that will be a sleeper hit. Furthermore, I hope it gets opened up to third-party apps in the future.
Still to test
I haven't tried out Quick Notes, Focus, or Live Text yet. Nor have I had the opportunity to use any of the new features for FactTime.
Universal Control with the Mac is one of the things I'm most looking forward to since I jump between devices quite regularly. But I haven't loaded the macOS 12 beta onto my Mac mini yet, and Universal Control isn't even available in the macOS beta yet, anyway.
I frequently use Memoji stickers, and I'm looking forward to getting my little character into something other than the plain gray clothes he's been wearing for years.
My takeaway so far
I'll have much more to say about this OS upgrade cycle as I get more time with it and try the betas on other devices. But so far, I'm pretty happy with the changes I've experienced so far.
Both Safari and widgets on the Home Screen need some work, in my opinion. But they're pretty good for early implementations.
Overall, the updates to iPadOS this year do not feel drastic, but that's okay! The operating system is maturing, and while there are unquestionably things that I'd still like to be introduced or improved, I think the refinements this year are welcome. They touched up frequent interactions (e.g., QuickType bar, notifications, multitasking), which will bring bits of joy all year long. I like the direction iPadOS is headed.
---
❮ Previous post
7 Things This Week [#16]
July 4, 2021
Next post ❯
Jason Fried on Renting to Test Drive
July 6, 2021