⌘ July 11, 2023
9to5Mac:
'

Porsche unveils revamped CarPlay experience with climate controls and more'

Chance Miller, writing for 9to5Mac:
Using the My Porsche app, drivers can adjust settings, including audio preferences, radio stations, climate control, and ambient lighting. The app will also let users access Porsche's wellness modes via quick actions, including things like "relax," "warm up," and "refresh." The app also ties in with Siri control for controlling these vehicle features.
I don't think I knew that manufacturers could customize CarPlay to this degree using an app. Just look at the picture Porsche provided in their announcement.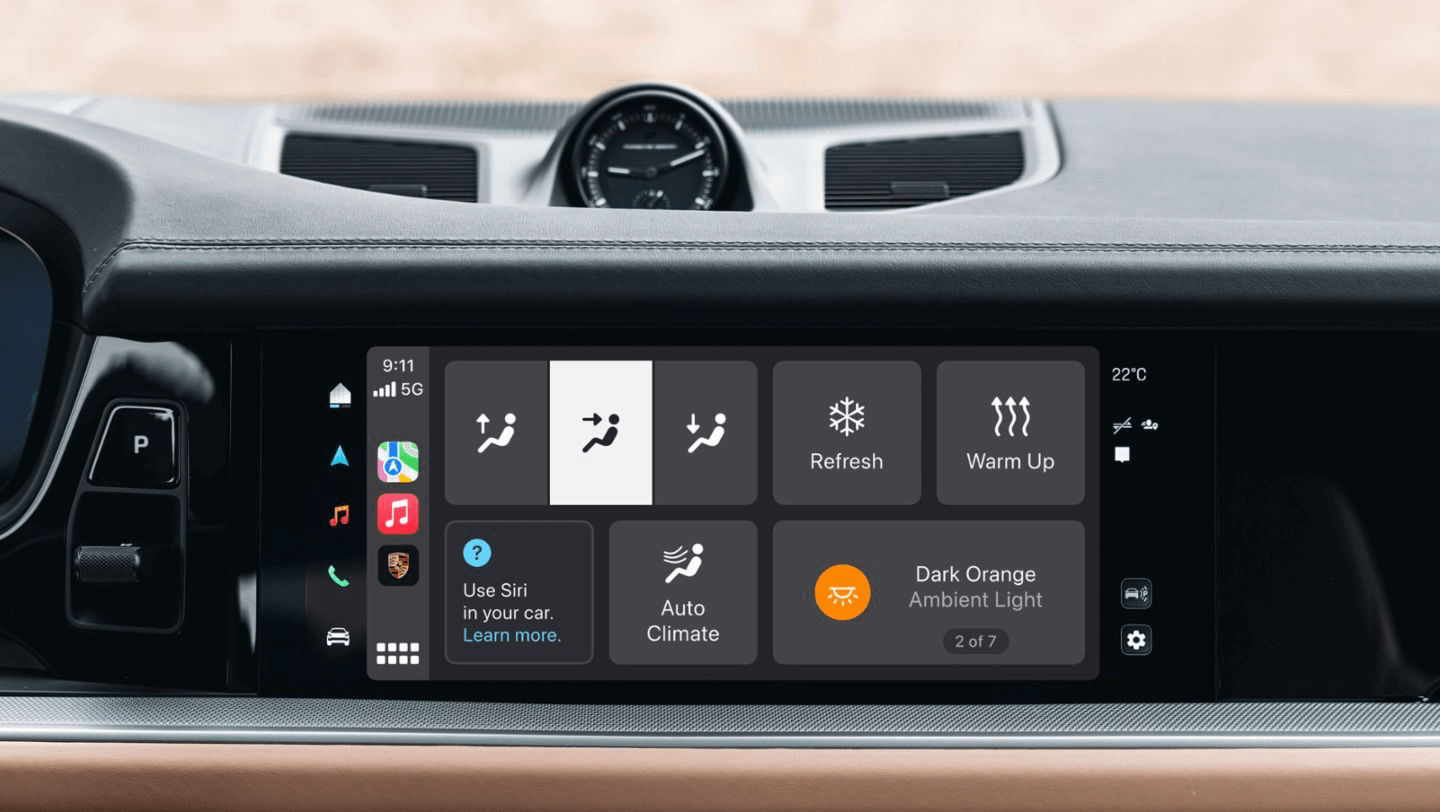 Is this mid-generation CarPlay? (Image: Porsche) ⌘
Chance continues:
The elephant in the room is Apple's next-generation CarPlay platform, which will expand CarPlay with incredibly deep integration with in-car features. This includes things like climate control, gauge clusters, and more. Today's announcement from Porsche, however, indicates that it is not imminently planning to adopt next-generation CarPlay.
Without a peep from Apple about next-generation CarPlay at WWDC this year and all the recent CarPlay consternation, I worry that it may go the way of AirPower. That is to say, nowhere.
---
❮ Previous post
Letters with Jason, July 2023 [#1]
July 11, 2023
Next post ❯
Mac Reincarnation Diary: I'm A Little Worried
July 11, 2023