⌘ July 16, 2023
Quick Tip: Use CleanShot X to Pin and Edit Any Image
Today I realized that you can enable a Share Extension for CleanShot X to pin any image to the screen — not just screenshots that you've taken. Then you can right-click or hit ⌘-E to open its excellent image editor to crop, add annotations, backgrounds, and more.
To enable it, go to System Settings → Privacy & Security → Extensions (at the bottom) → Sharing. There, you can enable both the 'Pin to the Screen' and 'Annotate' extensions from CleanShot, depending on your needs.
For months, I've been dragging images into Yoink just to use the 'Open with…' menu to get them in CleanShot. Turns out that functionality could have been just a single right-click away. 🤯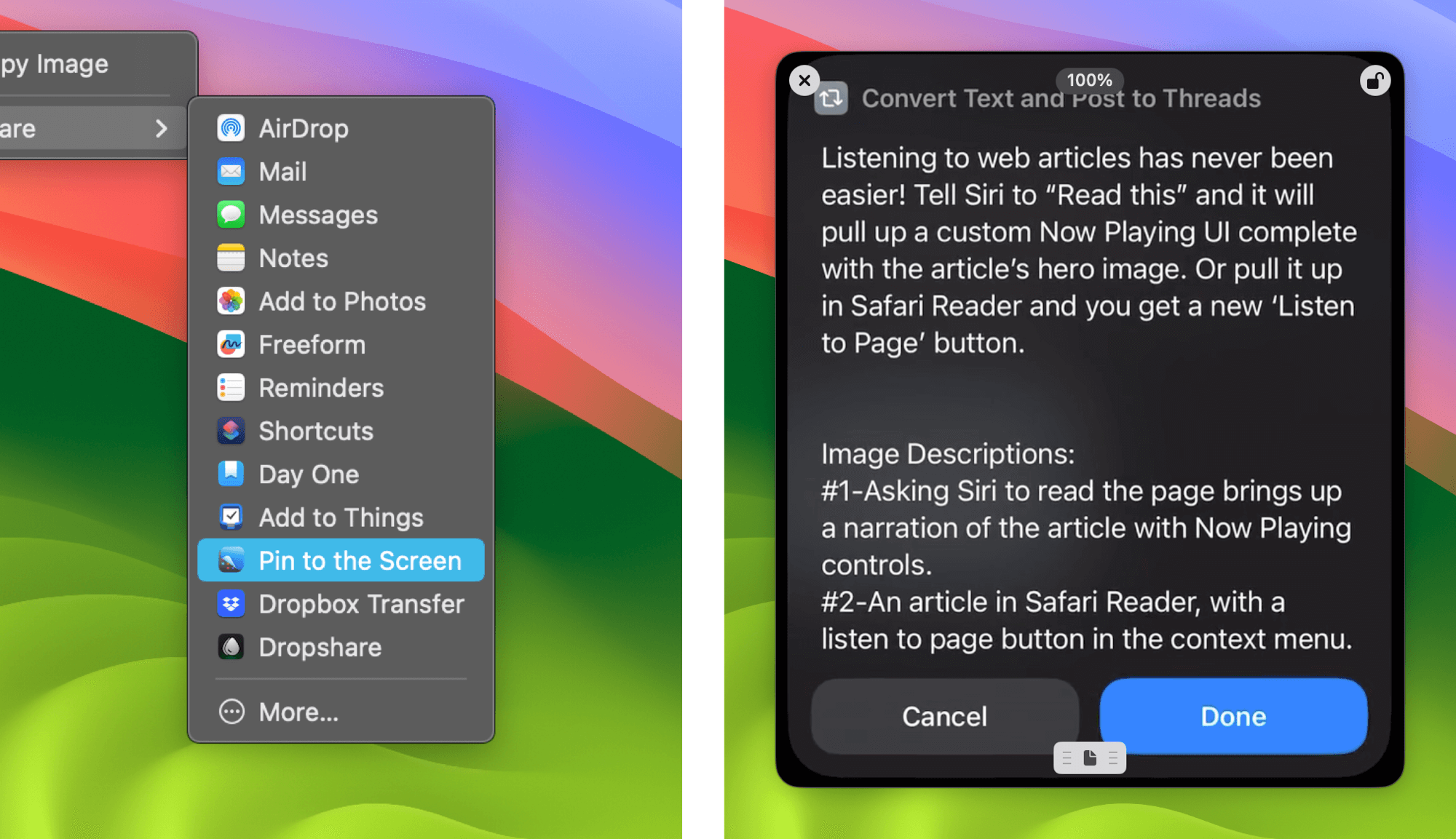 Working with basically any image in CleanShot is now so easy! ⌘
CleanShot X continues to impress and has further cemented its place as one of the very first apps I'll put on a Mac.
---
❮ Previous post
Shortcuts Tips: Techniques Behind the 'Convert Text and Post to Threads' Shortcut
July 16, 2023
Next post ❯
Tiny Awards Wants Your Vote for the Slickest Mini Internet Project
July 17, 2023